Happy World Teachers' Day - putting teachers at the heart of education recovery
Today is World Teachers' Day and we are celebrating teachers around the world!
As enablers to child and youth learning, they are key to the success of our programmes.
Teachers need to be supported in the recovery process for education. We need to invest and prioritise in these unsung heroes who work tirelessly to ensure quality education for all children and young people.
At Teach A Man To Fish we train teachers in practical entrepreneurship education and on how to guide their students in the planning and setting up of a profitable school business. As part of our commitment to quality, relevant education we have also run a series of free teacher webinars that focus on enterprise education.
By investing in teachers, we can directly change the lives of millions of children and young people across the world.

Our Enterprise Adventure programme supports teachers in South Africa
Ian teaches Agriculture, Accounting and Business studies in South Africa. He loves entrepreneurship and runs his own vegetable shop and butchers to earn extra money. "I'm passionate about promoting entrepreneurship in young people. Most of my learners come from poor households, and some don't perform well in school, so I want them to learn about entrepreneurship so that they can start their own businesses."
Through participating in the Enterprise Adventure Ian says his learners have a better understanding of business studies and have developed their financial and communication skills. He wanted his learners to develop problem solving skills and practice the tools he learned about in Teach A Man To Fish's professional teacher development webinars.
"I feel the Enterprise Adventure helped my learners to write a business plan and think deeply about their future. They also learned to work hard and believe in themselves, develop their skills, and become independent."
Our teacher webinars are having an impact on more experiential learning for young people in Uganda
Clay, a teacher of English language in Palabek, Uganda, now owns a business as a result of using the knowledge obtained from teacher training webinars.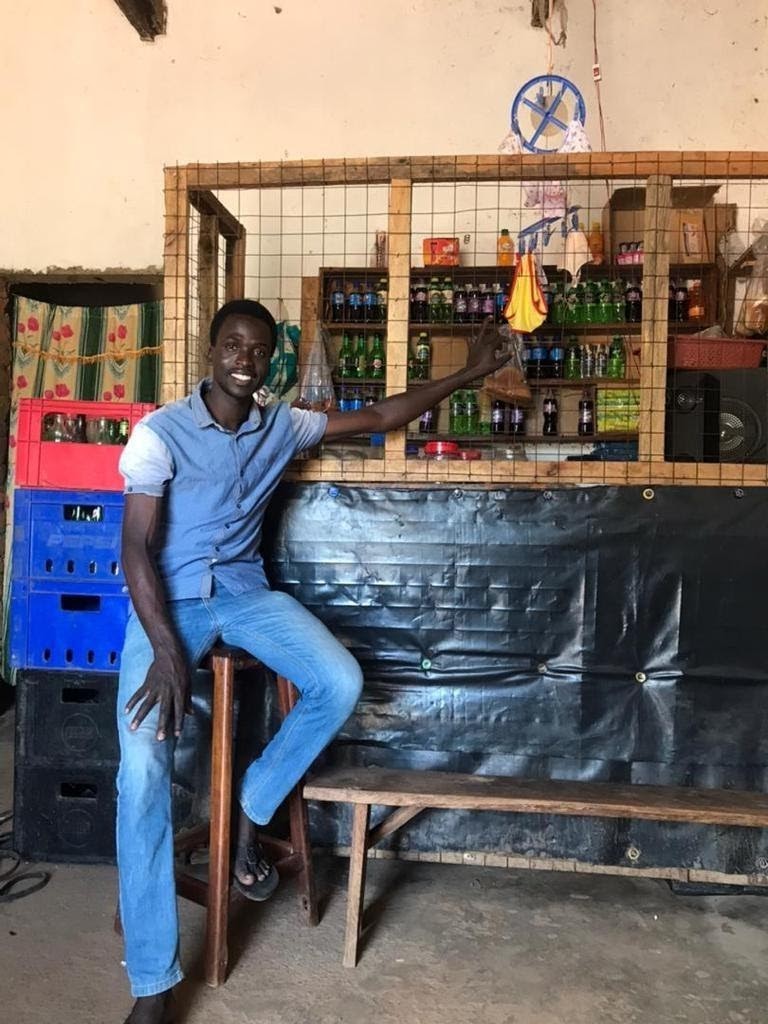 He used the experiential teaching methodology to make his classes engaging as students learnt by doing real-life tasks. Clay saw a reduction in the numbers of school absences as learners were engaged and looked forward to his lessons.
"I saw relevance in the program content immediately after it was delivered during the first teacher training conducted in Palabek in 2020. I decided that as long as I continue to lead and support the learners, these business skills and knowledge I have acquired as a teacher will not go in vain".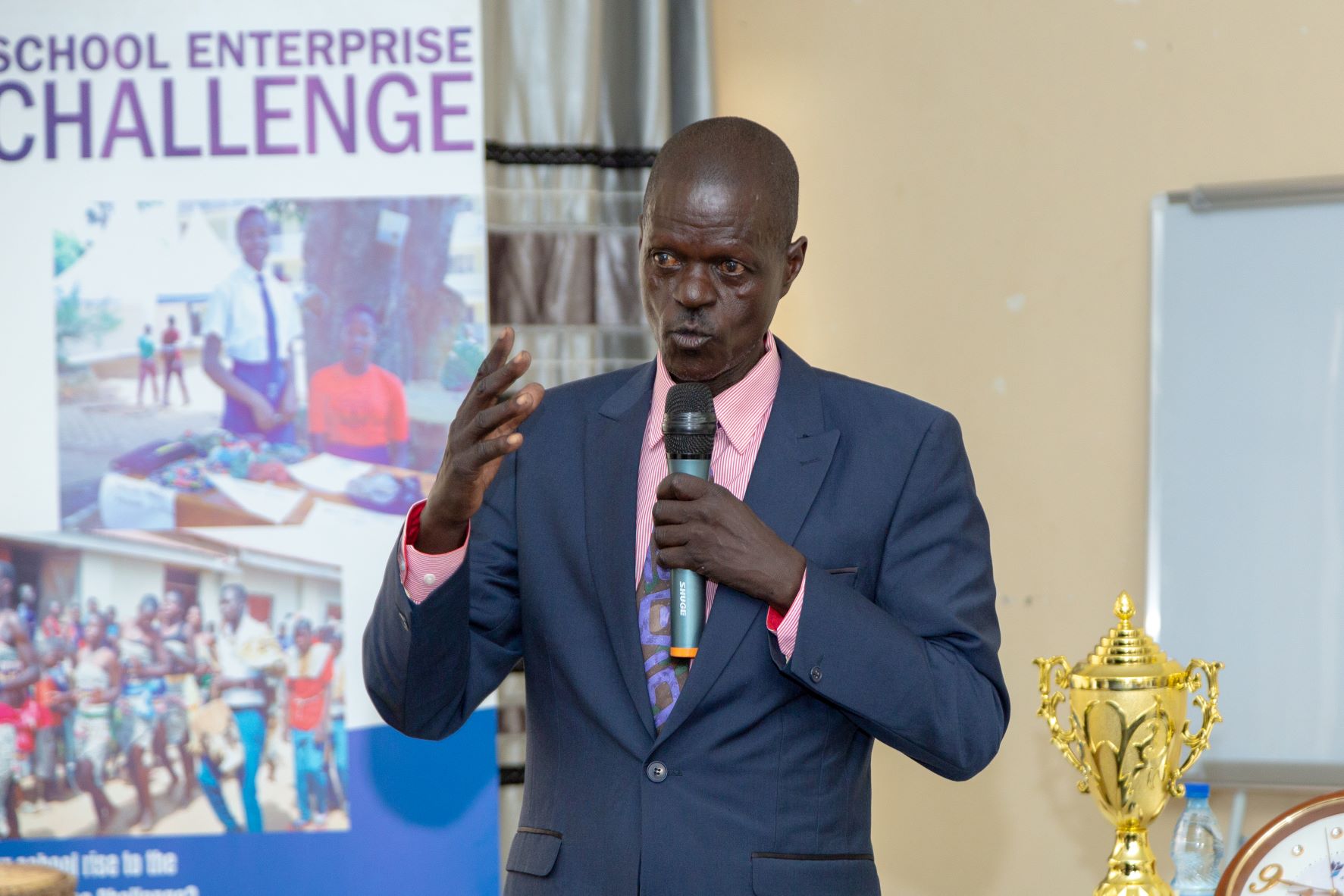 Charles Alal Ayo, a primary school teacher from Uganda joined the School Enterprise Challenge in 2016.

Following this experience he successfully opened a school business with 45 pupils running the school canteen. Through the programme he learnt many practical skills that empowered him to set up the canteen.
Charles now supports his local community with advice and guidance on produce sales and through learning the business planning process has set up his own coffee growing plants with the aim to generate income to support his family.
Charles is keen to stay in touch with former students and is proud to confirm that many are running small home businesses of growing vegetables and roadside trading. Charles is committed to continuing to guide young people to become entrepreneurs.
A good education can change anyone, a good teacher can change everything!