The Teach A Man To Fish team is monitoring the spread of Covid-19 closely on a daily basis. We are committed to supporting all governments to keep their people safe and we are also committed to keeping our staff and project participants safe. Teach A Man To Fish endorses WHO advice for staying safe and healthy.
We are planning how we can work with teachers, students and schools if schools close for longer than 4 weeks. Our overarching aim will be to continue with our mission this year - to empower young people with the skills they need to succeed in school, work and life.
You can read about some of the inspirational young people we support on our News Page.
Teach A Man To Fish helps schools and youth groups to create fully functional youth-led businesses around the world that are both educational and profitable.

Since 2006, our programmes have empowered young people with the skills they need to succeed, in school, work, and life. We believe that practical entrepreneurship education is key to tackling youth unemployment and poverty worldwide.
"Our hope is that the students taking part in our programmes will become job creators rather than job seekers"- Paola Fatur, Senior Manager Teach A Man To Fish
The School Enterprise Challenge
Inspirational Stories: Authentic Academy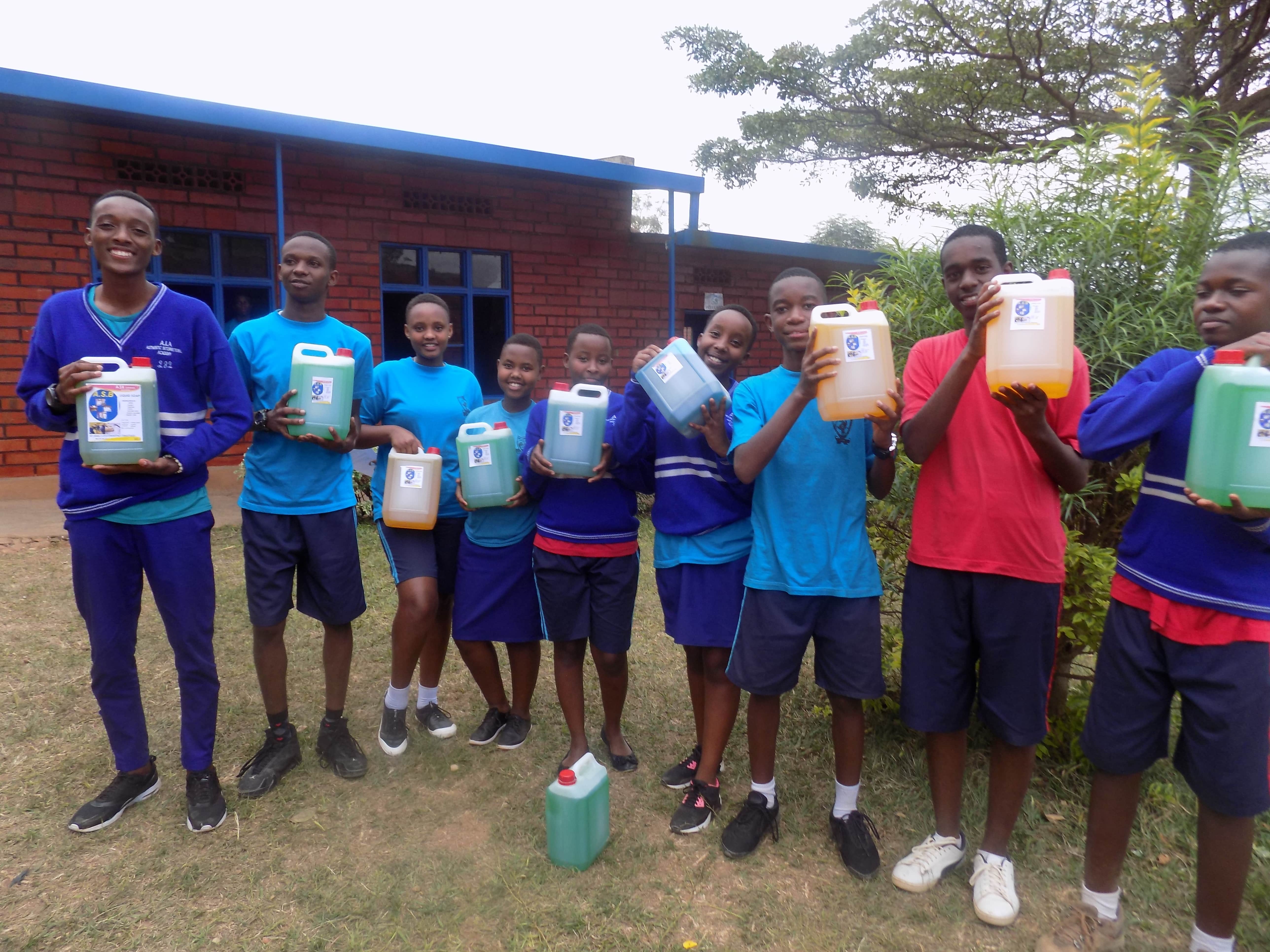 Since the beginning of the COVID-19 pandemic, shops all over the UK and Europe are running out of hand sanitiser and soap because people are stockpiling essential items.
Many of our young entrepreneurs' school businesses have great solutions to this, and a particularly great example is the school business team at Authentic Academy in Kigali, Rwanda. The students have been running their impressive business producing and selling liquid soap for over two years. Authentic Academy's headteacher Jean Baptiste gave us an insight into the incredible impact the business is having on the quality of education in their school and beyond:
"The School Enterprise Challenge is impacting our school in three main ways. Academically it shows students how to apply what they learn at school and changes their mindset towards learning. Secondly, it has improved hygiene and sanitation at school because we now use our own product. We were recently recognised by the Ministry of Education as best practice for promoting hygiene!"