Teach A Man To Fish is taking part in World Education Week 3-8 October
Teach A Man To Fish has been chosen as one of 20 organisations alongside 100 schools across the globe to participate in World Education Week. This is a celebration of the work done by education organisations in the face of challenges in providing teaching and learning or support for schools throughout the Covid-19 pandemic.
Join us for our event on Teaching life skills to students as part of the theme on overcoming adversity and building resilience.

Thursday 7th October at 2pm (BST), registration is free, please sign up today!
http://worldeduweek.org/event/teach-a-man-to-fish/
A theme of School Celebration
The overall focus of World Education Week 2021 is 'School Celebration'.
During our session, we will highlight the achievements of our programme participants and showcase the value, replicability and scalability of our School-Business Model.

We work with schools worldwide, equipping teachers to help young people gain business and life skills through real student-led businesses.
By training teachers to bring practical learning to young people around the globe, we ensure that they receive a quality education that genuinely prepares them for the real world after school.
Don't delay, register today!
World Education Week provides a platform for schools and education organisations to share their stories of success and to come together to advocate for quality education for all.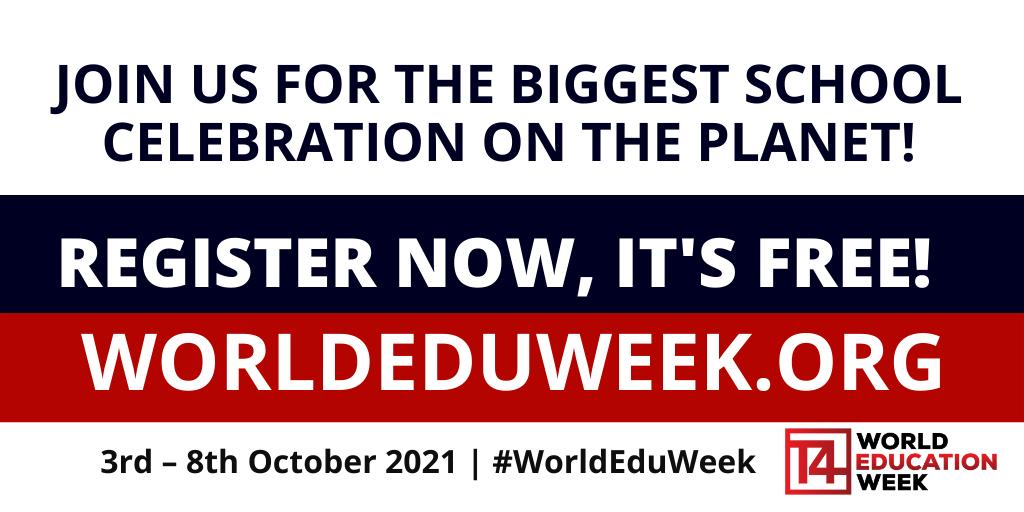 Please join us and other schools and organisations from around the world, get inspired and hear how teachers have developed their school businesses, supporting young people to build a brighter future.

Click here to sign up for free:
http://worldeduweek.org/event/teach-a-man-to-fish/