Girls have the right to achieve their dreams
Today, 11 October is International Day of the Girl, an opportunity to highlight the need to address the challenges girls face and to promote girls' empowerment and the fulfilment of their human rights.
Around the world, 129 million girls are out of school, including 32 million of primary school age, 30 million of lower-secondary school age, and 67 million of upper-secondary school age. (Unicef).
At Teach A Man To Fish, we support the demands to ensure these future changemakers have the opportunity to learn new skills to build the future they choose.
Empowering girls through education
This is Gloria, she is just 10 years old and lives with her mother and 4 siblings in Buyengo, Uganda. Gloria's mother owned a small shack selling tomatoes and onions, earning the equivalent of £1 a day, not enough to look after her family's needs, or support Gloria's education needs thus making her miss out on going to school.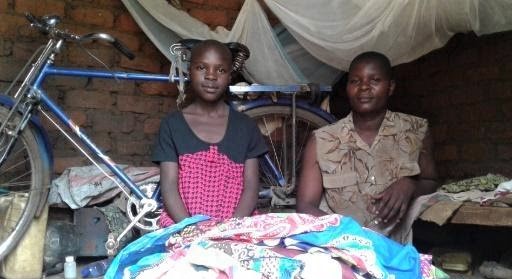 Through a project with Opportunity International, we were able to run the School Enterprise Challenge for families like Gloria's. After attending the first session on business planning, Gloria and her family identified an opportunity to grow their income by selling clothes in the local area. Upon undertaking market research, they quickly realised there was a demand for a more regular, local supply of clothes of different varieties. They received a business start up fund of UGX 400,000 (£80) which they used to purchase second hand clothes, an umbrella stand and a bicycle for transport. The clothes were popular and sold quickly in the local villages, allowing them to use the profits to purchase more supplies and grow their business.
Gloria and her family had some tough competition from local boutiques, but this didn't dampen their resolve. Using problem solving skills learnt during the School Enterprise Challenge, Gloria and her mother decided to use their bicycle for a mobile boutique and begun selling door to door across a wider area. This innovative idea doubled their daily income, and meant they could also save money for the family and afford essentials such as a bed, blanket, and school fees for Gloria.

I am now able to attend school more regularly and buy the needed scholastic materials in time, we have grown our family business and the situation at home has also improved. Currently, we can afford 3 meals a day which was not the case before. I also now own a bed to sleep on which I didn't have previously.
Gloria
Through participation in the School Enterprise Challenge, Gloria and her family learnt vital practical business skills, that empowered them to start a successful business and make a positive change to their lives.