School Enterprise Challenge
The student-led business awards programme for schools around the world.
The School Enterprise Challenge guides and supports teachers and students step by step to plan and set up real businesses in school.
The School Enterprise Challenge provides a suite of inspirational educational resources and tools, a vibrant support programme and social media networks to lead teacher and student teams through the school business journey; from coming up with a viable business idea to writing a robust business plan and launching and running a sustainable business!

Student entrepreneurs develop lasting skills for business and entrepreneurship in a practical, fun and innovative way; teachers develop skills for student-centred learning and experiential education; and schools gain extra income for their school, or for a social cause of their choice.
"Entrepreneurship is definitely an important skill for everyone, even for those who do not perceive it as a career option. It gives us opportunities to create something new, to think 'out of the box'. Being a part of the School Enterprise Challenge, I have realised that entrepreneurship teaches us that it is important to take risks and at the same time how to handle failure."
Chelsea Sawlani, Student General Manager of the 'Good Earth' enterprise at Choithram School in India
The School Enterprise Challenge celebrates students', teachers' and schools' achievements. Certificates recognise and benchmark the school business at an international level while prizes worth USD $50,000 in total recognise the most enterprising schools, teachers and students annually.
In 2018, over 9,602 schools from more than 100 countries registered for the programme with over 68,000 young people and 3,024 teachers directly benefiting from planning and running a school business. Schools set up an incredible variety of businesses including games console rental in India, a brass band entertainment service in Uganda, cereal products in Nicaragua, reusable sanitary pads in India and recycled material products in Zambia.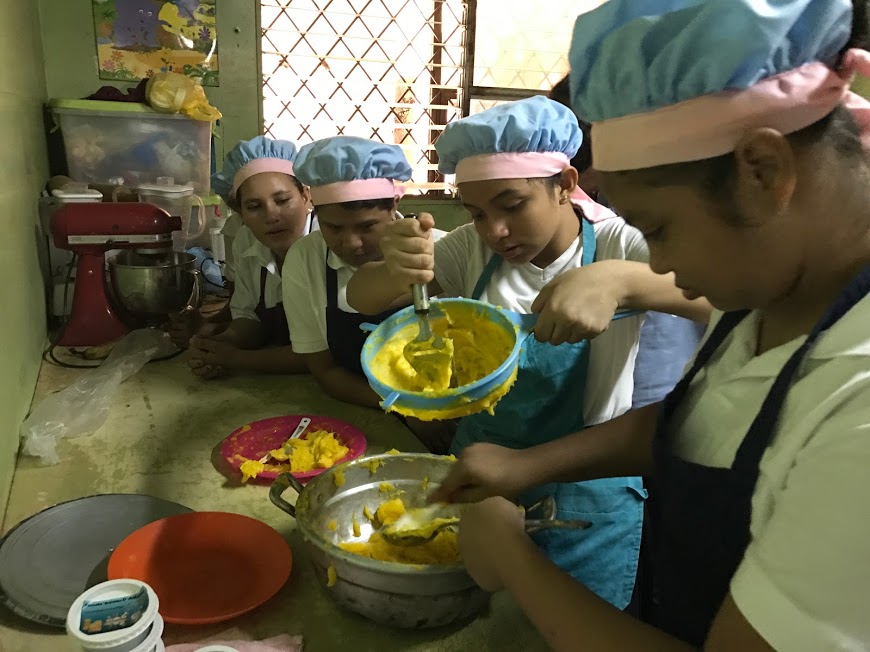 School Enterprise Challenge Enquiries
If you would like more information about school enterprises - how you can do it yourself or how you can help others to do it – visit www.schoolenterprisechallenge.org
Telephone: outside the UK: +44 207 263 2306
Telephone: within the UK: 0207 263 2306
Note: Teach A Man To Fish is not a grant-making foundation and is unable to provide funding for individual schools or students.