Free Professional Development Webinars for Teachers
Teach A Man To Fish has delivered professional development opportunities for teachers everywhere through a series of webinars
This is to reinforce our commitment to quality, relevant education, and to teachers around the world facing challenging circumstances.
These webinars focussed on enterprise education and holistic teaching skills and methodologies.
Videos of each session are listed below so please do take a look!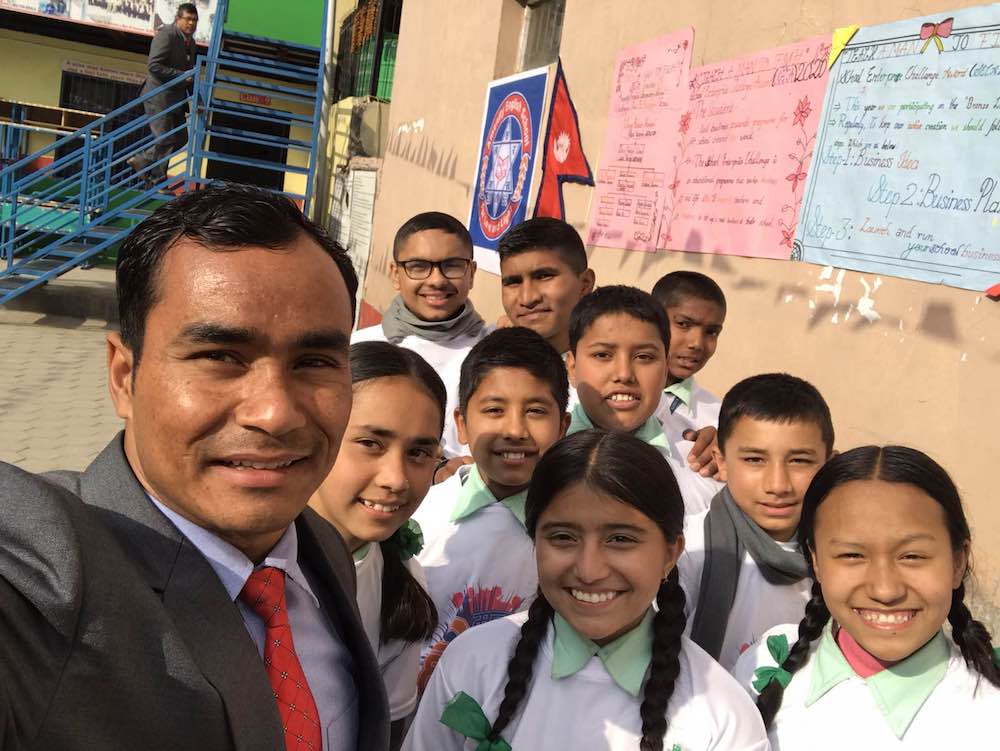 Benefits of taking part
Grow your knowledge and skills. Every webinar focussed on very practical tools which teachers can use directly with their students!
Connect and interact with educators from around the world. In 2020 we had attendees from 82 countries, including India, Nigeria, South Africa, Uganda, Afghanistan, Kenya, Nepal and many many more!
Get certified to advance your career. Certificates of Attendance are available for each webinar.
Webinar Series: Setting Students up for Success
Webinar 1: Introduction to the Entrepreneurial and Growth Mindset
An entrepreneurial mindset is something every young person needs, regardless of what they want to do after school. The good news is that anyone can develop an entrepreneurial mindset - and we can show you how to do that!
In this webinar we explore what an entrepreneurial mindset and growth mindset is, why they're so important and how you can develop these mindsets in your students. This webinar also sets the scene for the rest of the series, giving you the tools to help you create a learning environment in which your students can thrive.
Webinar 2: Building Student Agency
In this webinar we explore what human agency is and why it is an essential life skill. Through a combination of interactive discussions and activities, you will discover the benefits of building your students' agency and how you can equip students with the skills to manage their own learning.
Webinar 3: The Power of Empathy: Understanding People's Needs and Wants
In this interactive webinar we discuss how your students can use empathy to become better problem seekers and solvers. Through videos, activities and group discussions in breakout rooms, we explore why empathy is such an important part of the entrepreneurial mindset and how students can build their empathy skills to become better young entrepreneurs.
Webinar 4: Brainstorming Brilliant Business Ideas
In this interactive webinar we introduce you to a brand-new set of games and activities to turn your students from "problem seekers" into "problem solvers". Through inspirational examples and discussions, discover how to guide your students to use the resources around them to come up with innovative business solutions which will meet the needs of their community.

Webinar 5: Q&A on Business Ideation and Planning
This webinar is a Question and Answer session with special-guest panellists! These inspirational teachers and students shared stories of their journey to School-Business success. The session is packed full of top tips for how you can guide your students to come up with a great business idea and plan a school business which will thrive!
Webinar 6: Asking the Right Questions: From Market Research to Prototype
Webinar 7: How to turn Your challenges into opportunities
Webinar 8: Making Money, Financial Planning Made Easy
Webinar 9: Q&A on Business Implementation
Webinar 10: 5 Ways to Manage your School Business Online
Webinar 11: No money? No problem! How to start a business with what you have