Thanks for taking an interest in joining Teach A Man To Fish. It's a vibrant workplace with a dedicated team.
We post all our job vacancies in the Current Opportunities and Volunteering spaces below, as well as on Charity Job.
Current Opportunities
Communications and Marketing Officer
We are looking for a proactive and driven individual, with a demonstrated track record in marketing communications, some experience in media relations and events organisation and excellent administrative capability. The Officer will develop and manage organisation-wide communications to raise the profile of Teach A Man To Fish with external audiences and ensure that high quality communications are produced and shared in a timely fashion with the appropriate audiences. In addition, the Officer will provide marketing and communications for our exciting School Enterprise Challenge Awards programme and the Pan African Awards for Entrepreneurship in Education.
Click here to read the full job description.
Please submit a CV and a covering letter (max 2 pages) on Charity Job. Please explain why you are interested in this role and how your relevant experience and skills match this person specification.
The closing date is the end of the day on 24 August 2018. We expect to hold first round interviews 03-05 September.
Central America Regional Coordinator
This is an exciting opportunity for an experienced project manager and all-rounder to shape Teach A Man To Fish's work in the Central and Latin America region, by forging new partnerships and creating additional income streams. This role is particularly suited for somebody who loves to not only create new opportunities but also oversee and carry out implementation activities in a variety of countries. Apart from managing two current projects and partnerships with other organisations and the government, the Regional Coordinator will scope new opportunities within Guatemala, Honduras and other key countries of operation.
You will contribute to shaping our regional strategy and with your excellent networking skills be able to build up new partnerships and generate funding opportunities. You are excited at the prospect of travelling extensively, representing Teach A Man To Fish in the national, regional and international context and will have the opportunity to live in at least two of our countries of operation. The first 6 months will be spent in our regional office in Managua, Nicaragua prior to relocating to one of our other countries of operation.
Click here to read the full job description.
To apply for this role, please send a CV and a covering letter (max 2 pages) to christine[at]teachamantofish[dot]org[dot]uk. Please detail why you are interested in this role and how your relevant experience and skills match this person specification.
If your native language is Spanish, please send your application in English, if English is your native language please send it in Spanish.

Deadline: Sunday, 5th of August 2018 at midnight Central Standard Time (CST)


Volunteering
Donating your time is a great way to support us and gain valuable work experience.
We are often looking for people with skills and energy who can help in our UK office.
As a Teach A Man To Fish volunteer you can play a vital role in helping young people in developing countries. Our volunteers work closely with the Teach A Man To Fish team on a range of areas including: programmes, communications, finance, developing educational materials, fundraising, and much more.
Current Opportunities:

We are looking for a volunteer to support our Communications and Marketing Team from June to August in our London office. This role will offer an exciting behind-the-scenes look at an international development charity with the chance to develop skills in developing multimedia campaigns as well as project management.
To find out more and apply, click here.
We aim to tailor your volunteer experience to best suit your interests and career goals.
We post volunteering opportunities in the UK office on Charity Jobs.
We also post online volunteering opportunities on the UN volunteers site.
Please note: We only accept office volunteers who are already based in the UK and who have the right to stay in the UK for this purpose. Non-EU nationals must have an appropriate visa. We regret that Teach A Man To Fish is not able to assist in visa applications. Volunteers must be able to cover their own living costs. The only financial support provided to volunteers is reimbursement of travel costs within central London for days in the office.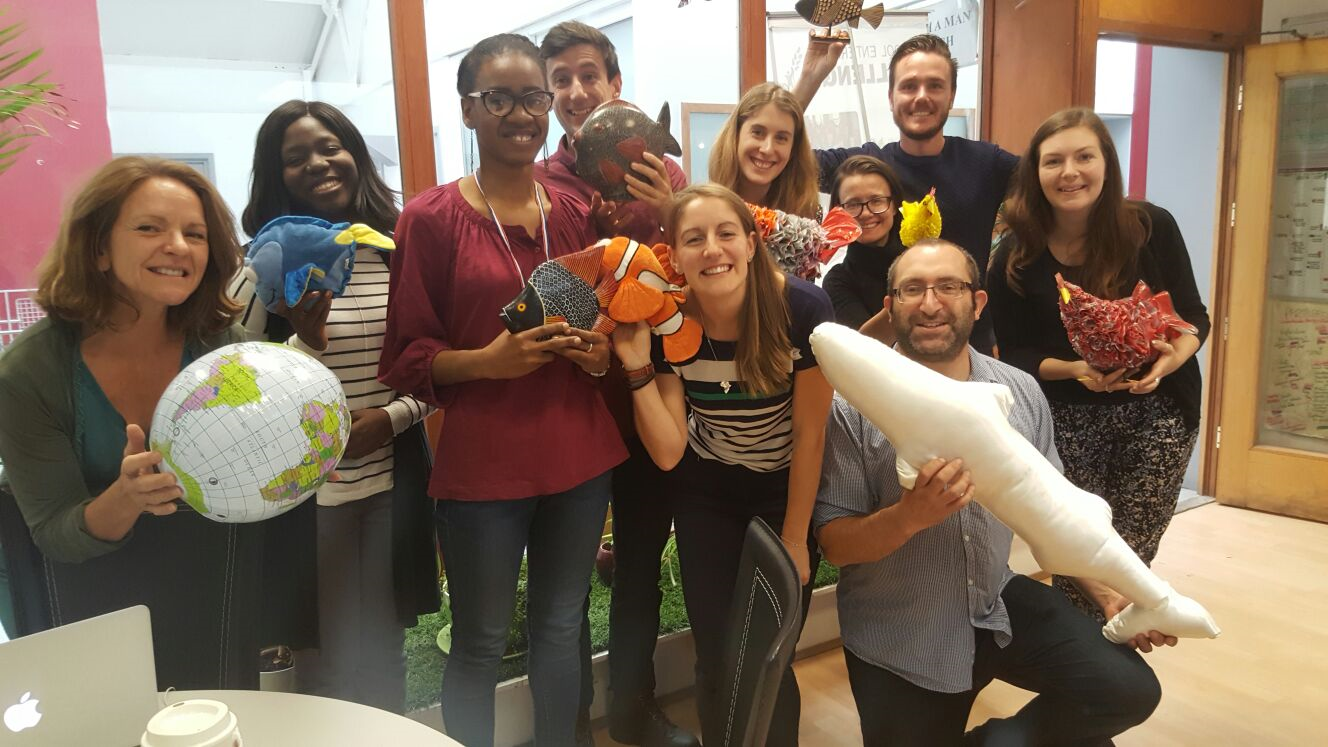 Teach A Man To Fish, London