Our initiatives outside of school
Out-of-school business clubs
In 2020, we reached 1,684 young people who were not able to attend school, through our business clubs in Rwanda and Uganda. These business clubs were designed to train teachers to be facilitators for groups of young people who were most at risk of dropping out of school permanently as a result of the pandemic.
Through this approach, we were able to support children and young people in marginalised communities to develop essential life and business skills through the planning and implementation of businesses outside of school. Early data from this programme suggests that young people were able to develop key life skills through the youth-led businesses, even in this out-of-school setting.
"Joining the business club became a solution to me because during school closures, I lost all hope for my future. By joining the business club, I became a businessman. This was an opportunity to learn (...) The skills obtained from the business club will be helpful in the future, because I plan to continue doing business at the same time as studying." - Jack, Marketing Manager of an out-of-school business club in Nyagakizi, Rwanda.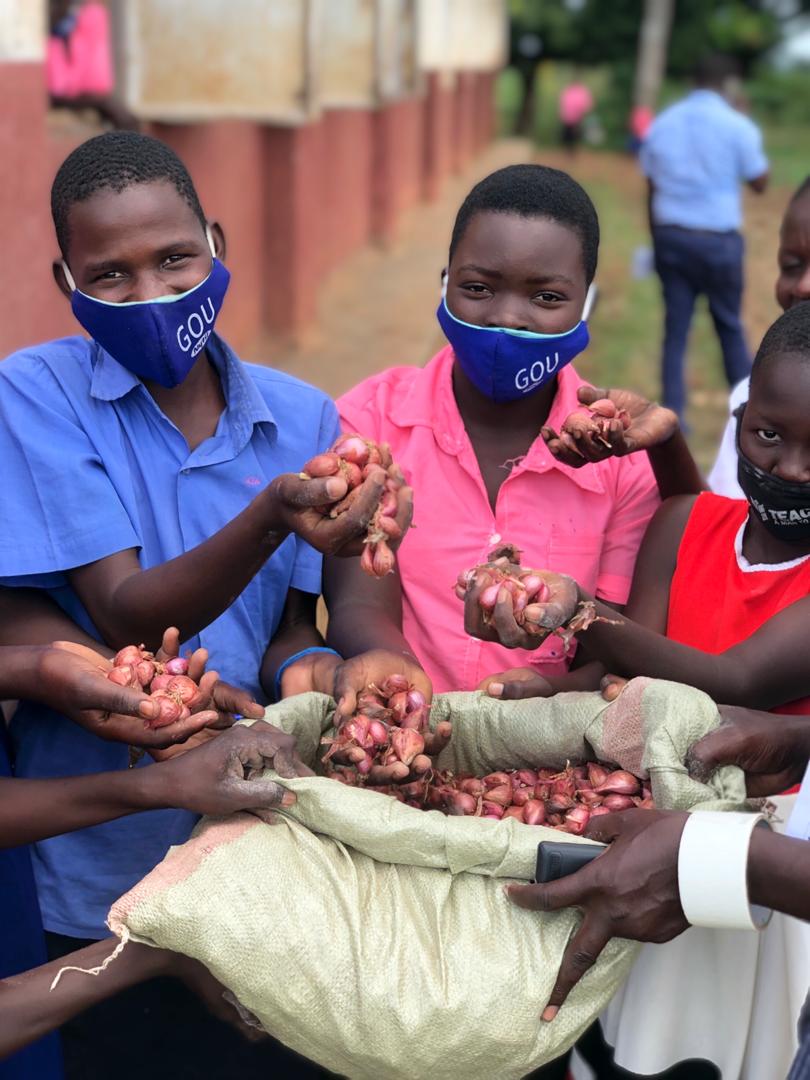 Business club participants in Dokolo, Uganda, built skills through their agricultural business.
Supporting young entrepreneurs at home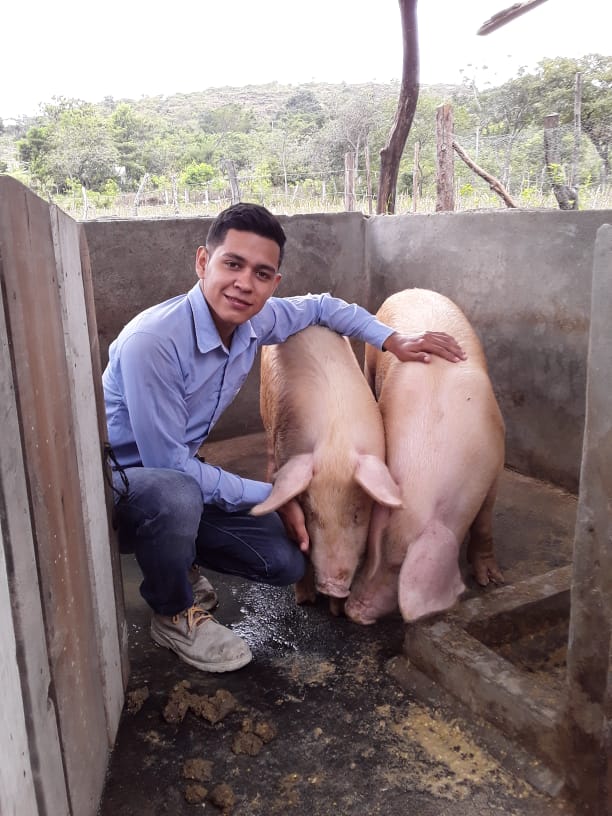 Teófilo at his farm 'Los tres Cerditos'
In Honduras, we worked with teachers to support young people to set up businesses from home, so that they could continue to develop their skills in spite of the pandemic.
Teachers delivered their School Enterprise Challenge lessons by Zoom and instead of working in teams. Business planning and implementation had to be done from home and would also count as the work experience secondary students are required to do for graduation.
After generating an idea and business plan, Teófilo, a 20-year-old student from Intibucá, began to implement his pig farm business with three piglets. After four months running his business, Teófilo had successfully completed his work experience but decided to continue running The Three Little Pigs Farm as a family business. Their goal is to continue growing the business, using the profits to support themselves and fund Teófilo's education.
For Teófilo, this experience has not only allowed him to put knowledge into practice but also to develop important skills and abilities: "I never imagined I would be able to start my own business from home. It has helped me to develop skills, my mindset and to discover things that I did not know about myself. It helped me to increase my self-esteem."
Youth Enterprise Challenge
In 2020, Teach A Man To Fish ran the Youth Enterprise Challenge, a 12-month pilot project in partnership with Opportunity International and Hanns R. Neumann Stiftung. Working with 48 existing farmer field groups in rural communities in Mityana, Uganda, this pilot reached 1,440 out-of-school youth and supported them to plan, set up, and run group businesses.
This pilot adapted School Enterprise Challenge resources to meet the needs of youth with low literacy skills, and improved the financial and entrepreneurial skills of the targeted youth groups. Ultimately, these new skills help young adults improve their lives by creating opportunities for themselves.


"As a business woman, I feel good and I like it so much because I want to develop and become a role model in my community" - Agness, 21-year-old Youth Enterprise Challenge participant.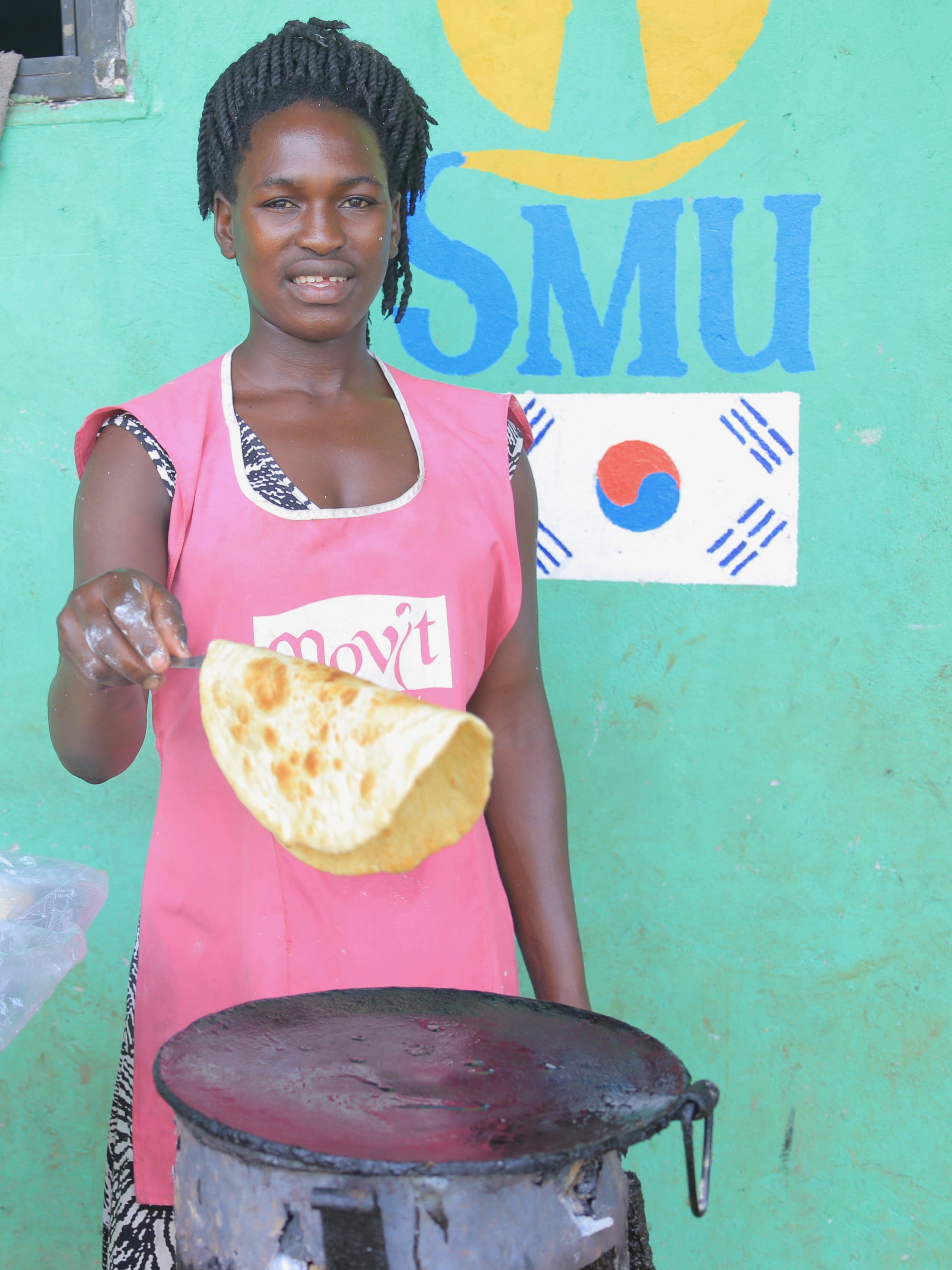 Agness improved her chapati business thanks to the skills she learnt in the youth group.