Could you be an eco-preneur?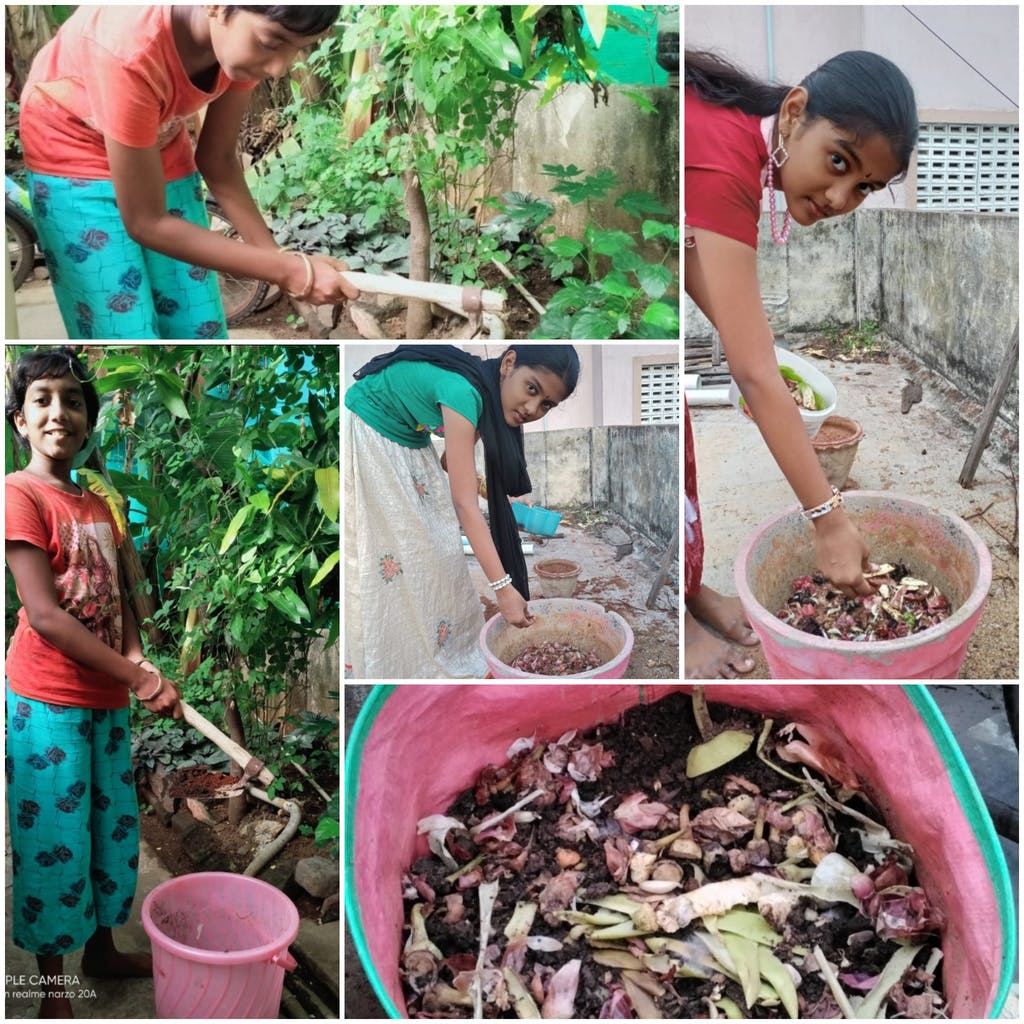 The aim of the Trash to Cash Challenge is to encourage young people (under 25) to become eco-preneurs: to do some good in the world and develop their life skills through a short business challenge that focusses on the environment.
The competition is open to every young person around the world aged under 25. You can participate individually or as a team of up to 5 people with friends, classmates or siblings. Adult supervision is strongly encouraged for younger participant!
How does it work?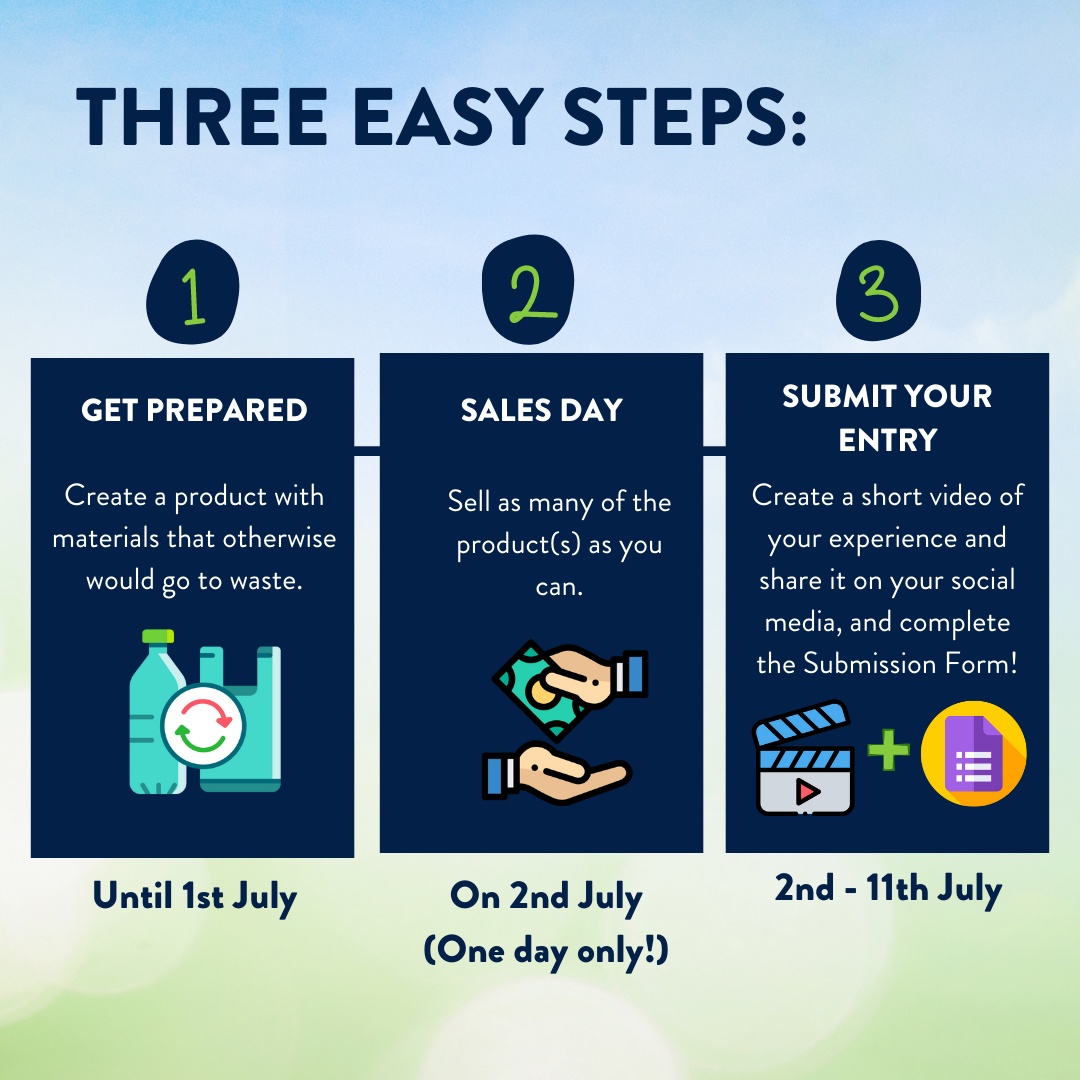 It's easy to take part! There are 3 simple steps:
Get prepared: Create a product(s) you could sell out of materials that would otherwise go to waste e.g. plastic bottles, waste paper etc. Remember to weigh the amount of trash you collect.
Sales Day: Sell as many of the product(s) as you can on the Sales Day: Saturday 2nd July. You have 1 day only to make as much money as you can!
Submit your entry: Create a short video of your experience and share it on your social media. Complete the simple submission form - tell us how much waste you saved, what product you created and how much money you made, with a link to your video and photos.
Share your eco-entrepreneurship journey on social media using #TrashToCashChallenge!
Trash means prizes!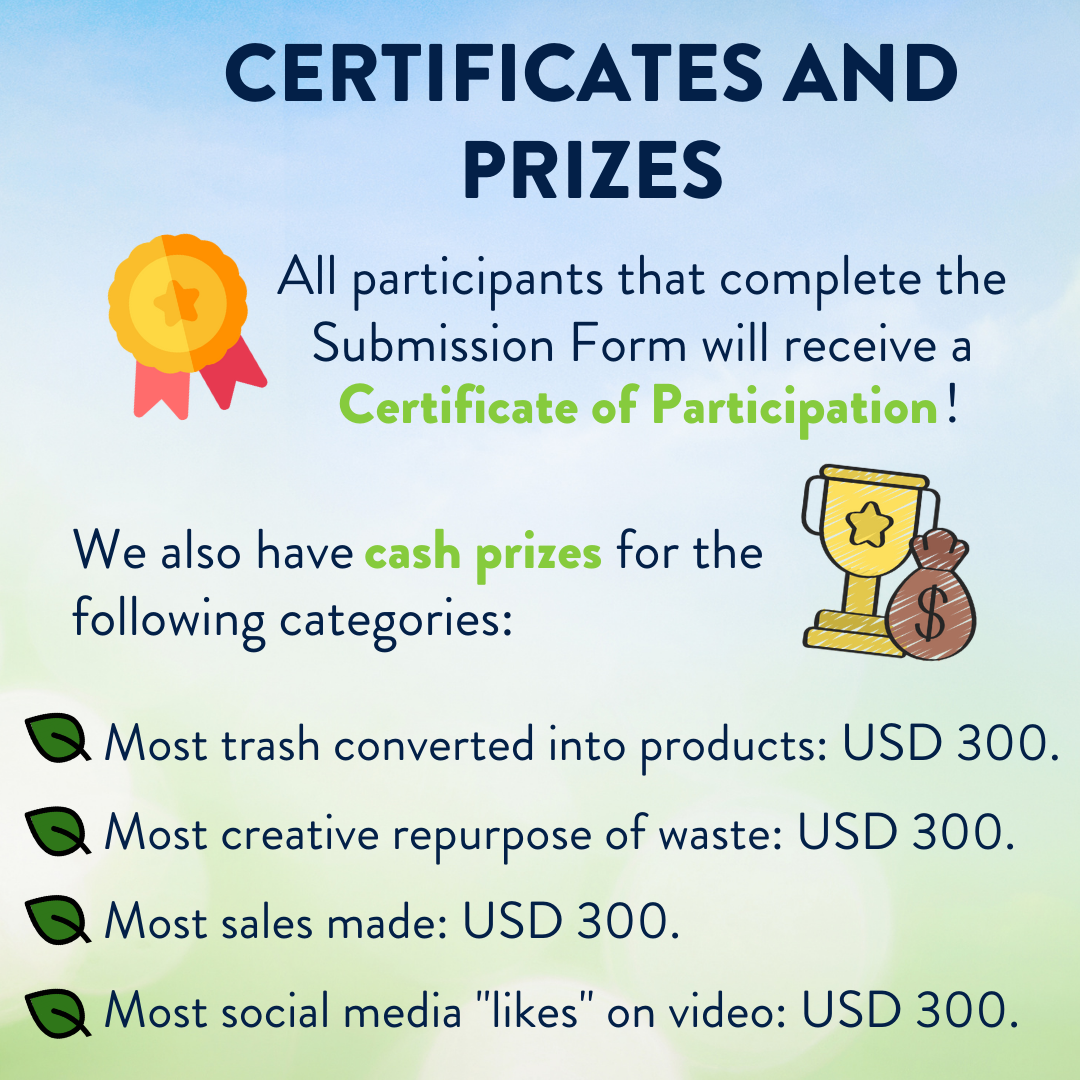 There are 4 prizes worth USD $1,200 in total. In addition, every participant that completes the submission form by the deadline will receive a Certificate of Participation! To be eligible for prizes and certificates you need to complete the submission form by 9.00am BST on Monday 11th July 2022.
These are the prize categories:
Most trash converted into products: USD 300 (awarded by judging panel)
Most creative repurpose of waste: USD 300 (awarded by judging panel)
Most sales made: USD 300 (awarded by judging panel)
Most social media 'likes' on video: USD 300 (public choice)