Our training and consultancy package provides intensive face-to-face training, resources and guidance to suit each school or organisation's priorities and context. Our services can be delivered both in person or remotely, or a combination of both. We can support you to:

Plan your school business (or train you to support others)
Develop and manage your business (or support others to do this) for profit and sustainability
Optimise your business as an education tool
Teach A Man To Fish has developed a deep understanding of business implementation in school environments through 10 years of supporting schools and working with organisations such as Via Don Bosco, The British Council, Save the Children Thailand, Opportunity International and the UK Department for International Development at the local level in Africa, Asia and Latin America.
To find out more about packages and training we offer:
Click here for our technical assistance information pack.
Tailored Training and Consultancy in Mali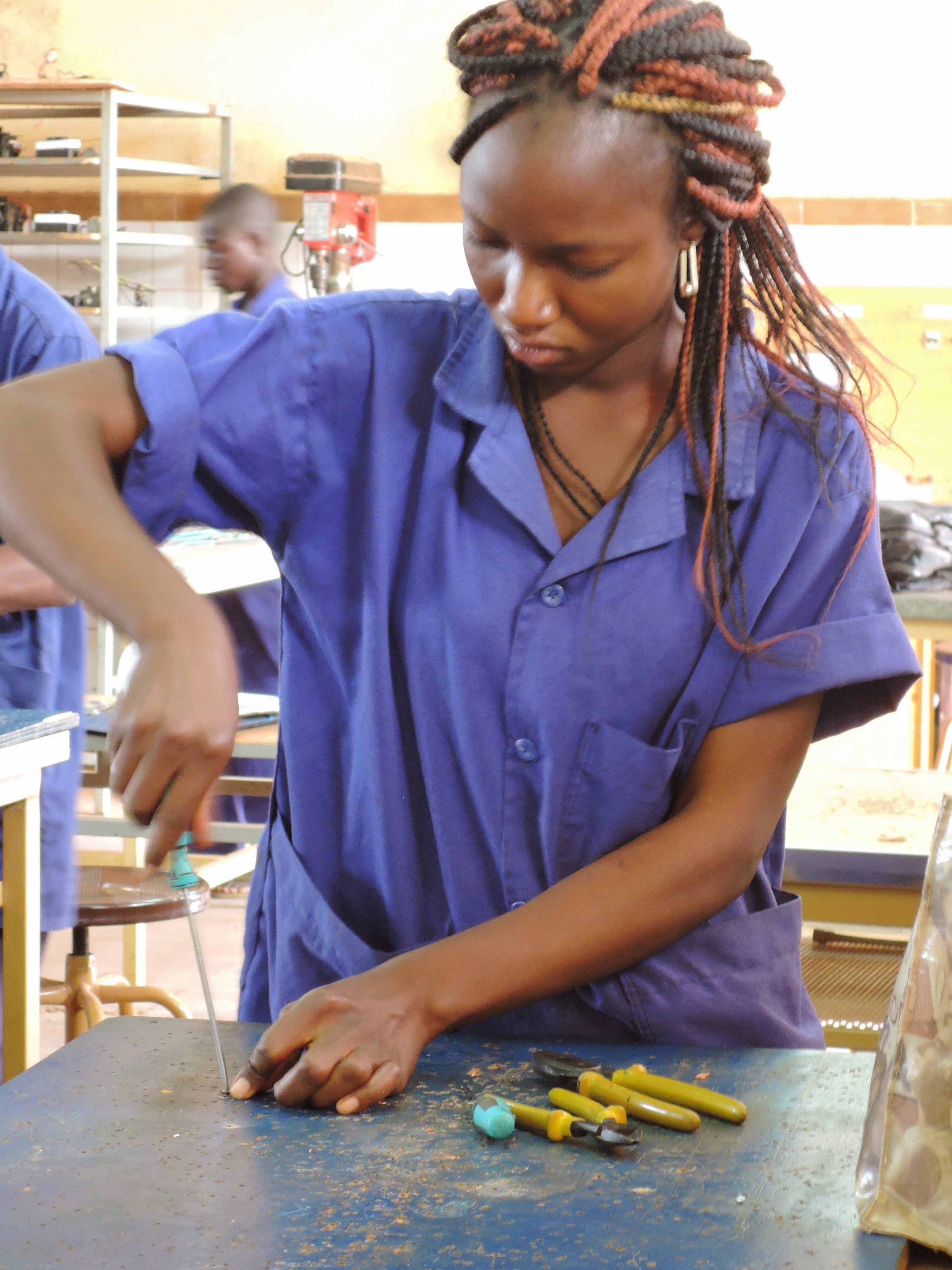 Teach A Man To Fish provides unique, specialist training and consultancy services in all aspects of planning, setting-up and managing a real and profitable school business.
The St. Jean Bosco Centre, Sikasso is an independent technical and vocational training school for over 450 students in southern Mali.

In February 2015, Teach A Man To Fish began working with the school to achieve its goal of developing their current workshops in electricity, metalwork and mechanics into profitable and educational businesses.
Teach A Man To Fish provided intensive training and advice to a mixed group of 20 teachers and students on how to plan and start a business. This training included how to write a simple budget and advice on how to deal with risks that might affect their particular businesses.
Participants gained practical, hands-on experience by visiting and interviewing potential clients and local business experts, as well as conducting market research.