Divine, Rwanda
---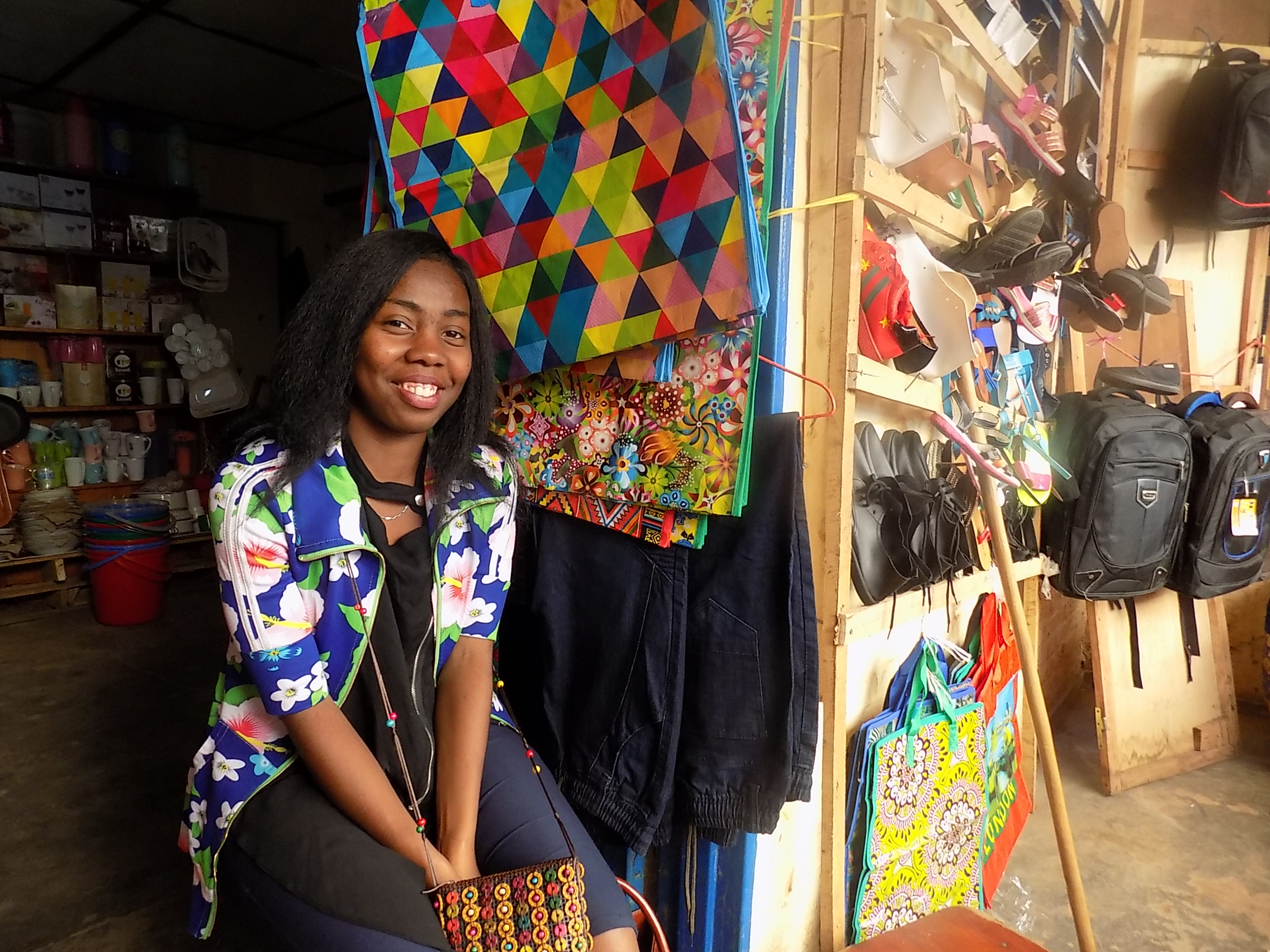 "A lot of women aren't used to starting their own business, but they really do have inner power. My advice to anyone who wishes to start their own business is to stand up and start exploring the world outside"

---
At 19 years old, Divine is the founder of her own shop in Kimbali city, which she has run independently for the last six months.
"I decided on this business, because I saw that it was the only opportunity to test myself, to see how far I can go for my own. I decided to take risk of doing this far away from my family to see how I can sustain my business without support of my parents, friends or anyone else. It was going to be just a trial, but it's been half a year already."

Divine has always wanted to be independent. The only girl in a family of three boys, Divine was sent to live with her Aunt so she could attend a good school in a neighbouring district.
She enrolled at College du Christ Roi, a secondary school in Nyanza District, and immediately signed up to work on the school's envelope making business that students were running as part of the School Enterprise Challenge, Teach A Man To Fish's flagship awards programme. Through resources, guides, and mentoring, the School Enterprise Challenge gives young people the opportunity to plan, set up, and run their own fully functional and profitable business.
"When I was involved in the school business I learnt the importance of planning and patience, key skills which I am using every day at work. I also learnt how self-confidence, how to work in a limited amount of time, and how to manage my time. As a business owner I manage everything and arrange everything in accordance with my available time. Time management is a very important skill as every day I am looking for clients, replenishing stock, selling, and keeping a record of my daily business activities."
Setting up her own shop has not been without it's challenges, however, Divine feels confident to overcome any hurdle that comes her way: "I am prepared to set up and run a business any time, in my own way. I know how to plan and identify clients for my products, and I can also manage business activities and business investment very well. I know how to set prices and to sell. I believe I am good enough to do this by myself." She also believes that there is a key factor for the growth of her business.
"The school business opened my mind to the importance of creativity. I saw other students running a business creatively and this showed me why it's often good to be a little different."
Divine has plans to grow her shop even more, but she doesn't want to stop studying just yet. "I would like to be business and hospitality manager in the future. I am planning to continue my undergraduate studies in business management or hospitality management. And if God wishes, I will employ someone else to support my business here."
---