Sweet Success in Rwanda
At 26 years old, Eliab Habimana Kaddafi is the founder and manager of 'Kaddafi's Bakery' in Kigali. In his spare time he volunteers as business mentor and pastry chef teacher to the young people in his community.
"I started my business in March 2017. I spent three months working casual jobs after graduating and, as my salary from that was so small, I decided to start small. When I started my business I didn't have a stall for my bakery and just worked off the road. Later, I enough money from a relative to rent my first business stall. Now Kaddafi's Baker is doing extremely well. I can now pay for the salary of five workers, have enough money for my own stall, can reinvest and repair machines when they break, and even have some money left over to save."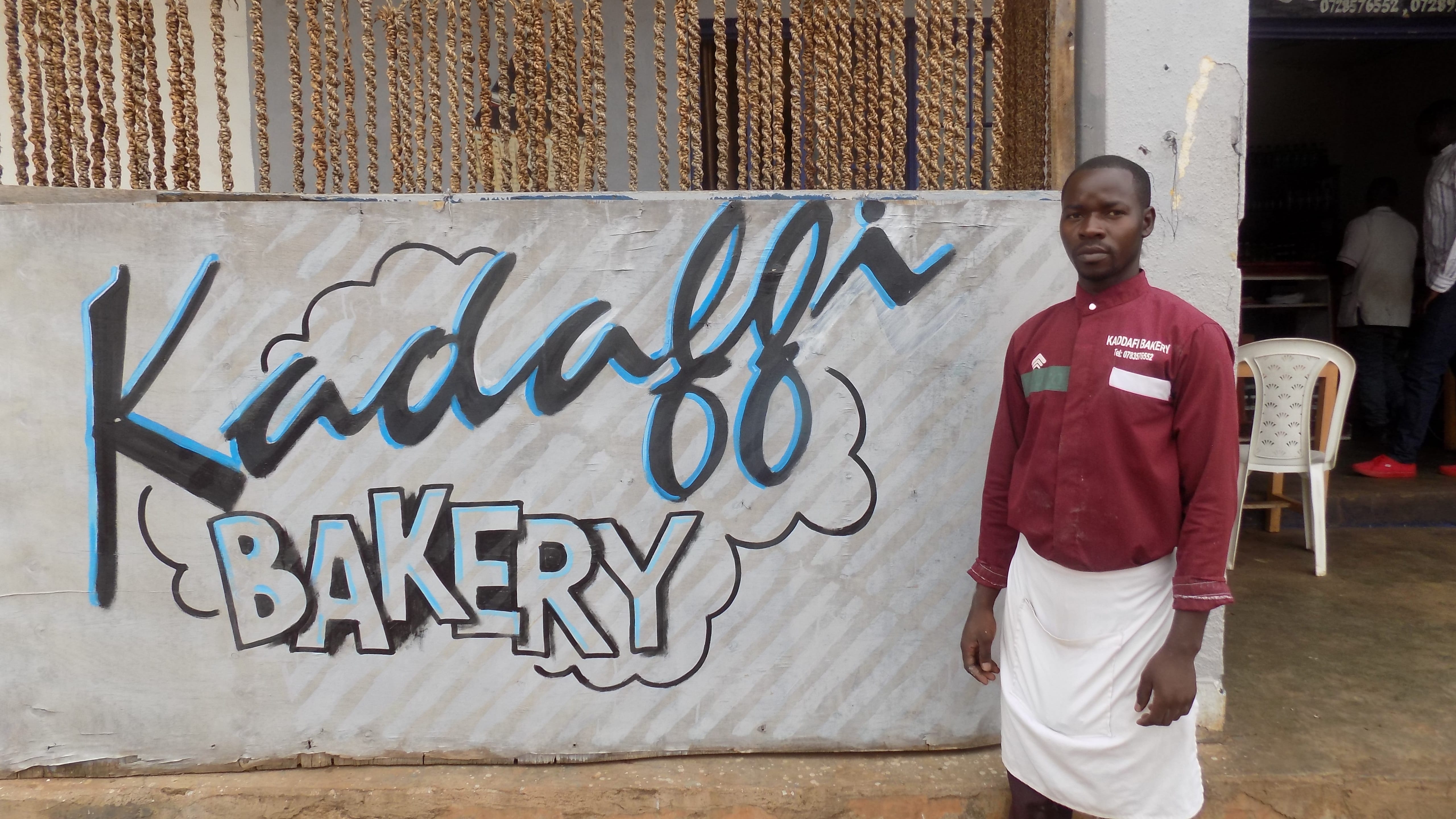 ---
BAKING UP A STORM
Eliab decided to set up his own bakery after taking a three month bakery course at Kigali Leading Tvet School. The school, which offers technical and vocational courses, had set up its own bakery business through the School Enterprise Challenge. This awards programme by Teach A Man To Fish offers young people the opportunity to be involved in the planning, launch, and running of a fully functional (and profitable) school-business. It was through this project that Eliab began to learn how he could set up his own bakery.
"Starting and sustaining a business requires passion and patience. These are both key for me as I am always looking for ways to build my business further. Self confidence is also important when self-marketing. My business has won many competitions at sector level and district level, and I am quite sure that my presentation skills and self confidence were behind these victories. I acquired these skills when I was working on the school-business bakery."
Although he has expanded his business, Eliab makes sure he always has time to volunteer: "I teach many young people at sector level to make pastry, and how to make a business from what they are doing. Today, I have directly supported four people (three boys and one girl) to plan and create their own businesses, businesses which are progressing well. I advise them that running a business requires patience and cooperation, and that it's good to avoid being over optimistic as sometimes things can take an unexpected turn."
However, Eliab believes his life could have taken a very different turn if he hadn't followed a path of entrepreneurship. "My life could have been miserable. It was hard to live without washing clothes for others and carrying heavy luggage, just to have a plate at the end of the day. Now I am a prosperous man!"