You are never too young to be an entrepreneur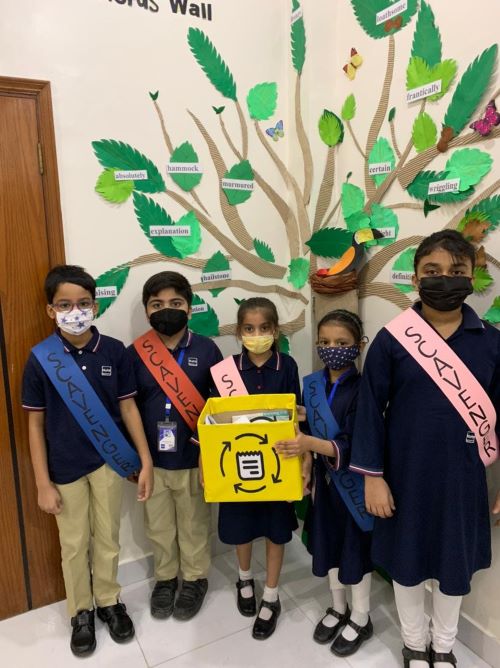 This is Team Alpha, a group of 20 students, aged 8 and 9 who took part in the School Enterprise Challenge in 2021 from Alpha Core School in Pakistan.

Alpha Core School is in Karachi, a hot and humid city that has struggled to keep its streets clean and dispose of rubbish effectively. So team Alpha took it upon themselves to set up a paper recycling business for schools.

Learning skills in business planning and market research they discovered that 1 tonne of recycled paper would save 17 trees, and were motivated to play their part in keeping the environment clean, and reducing deforestation.
The importance of teamwork
o they divided their group into 3 different teams - Alpha Scavengers, who would collect all the waste from different parts of the school, Alpha Surveyors - who would interview the staff and students for their research and feasibility, and Alpha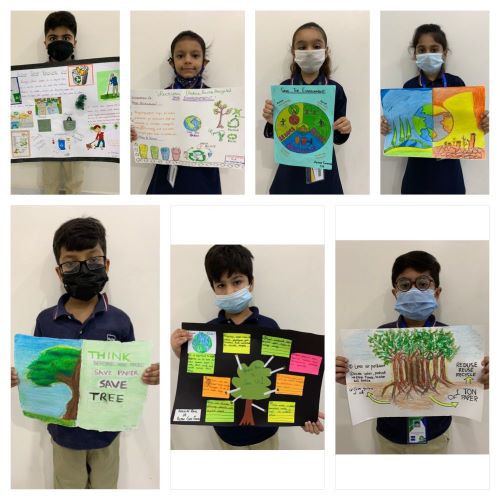 Developers - who set up a space in the science lab to recycle the waste, using household items such as a food processor, old picture frames and mesh.

With just 3 months in business, team Alpha are reporting income of 25000 rupees (£250), of which profit is 21300 (£200).
After learning about teamwork, they are collectively agreeing how best to spend the profit and are already diversifying their business by adding glitter and dried leaves to their recycled paper to make a high value product.

Go team Alpha!