GGUPS Sallada School, India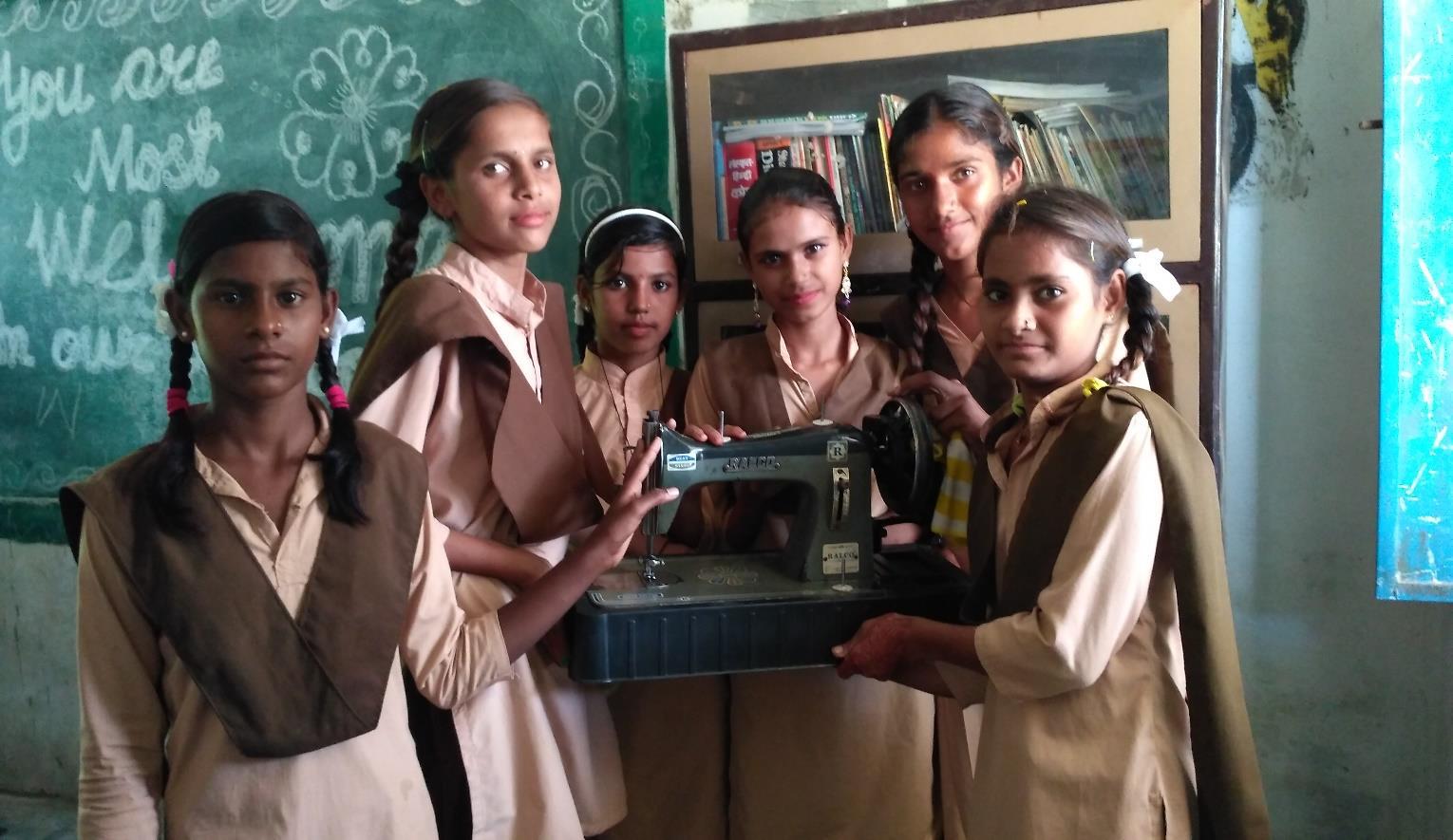 "It was high time our community took responsibility for ensuring good health and hygiene of women."
---
It has been estimated that less than 16% of women are using sanitary towels in India. In rural communities, this number is even lower. Every year millions of girls across India miss school due a lack of access to sanitary products. These girls decided it was time to take action.
For six female entrepreneurs at GGUPS Sallada School in Rajasthan, India, setting up their handmade sanitary pad business was personal. All of the girls had been considered "unclean" during their periods and, like many women in their community, they had resorted to using dirty scraps of cloth to manage the bleeding instead of clean sanitary towels.
Taking their health into their own hands, the girls decided to join the School Enterprise Challenge, a young enterprise awards programme for schools, and created their own sanitary pad business called "Menstruation My Right". One of the entrepreneurs explains the thinking behind their business:
"We started this business not only to produce something but to break the mind-set of people regarding menstrual hygiene. As a girl we have used dirty clothes during the menstruation cycle and we strongly feel the problem and emotion while applying it. So we tried out various experiments with a variety of clothes, and after six months of permutation and combination finally we were able to make a sanitary napkin with a good quality of cloth and a comfortable design for easy use."

On top of producing and selling almost 500 reusable pads, the girls led a campaign to raise local awareness about the science behind menstruation and, through their outreach, they challenged traditional ideas of menstruation and hygiene.
"I have been using dirty clothes for 45 years and this product is really easy to use and I feel comfortable with it. I never imagined that menstruation would be the pride for us but we will now celebrate it forever" - Lata Kanwar, Customer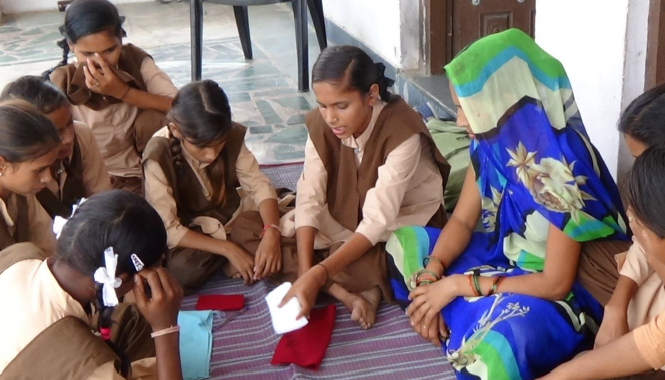 ---
With over 20% of girls in India dropping out of school because of menstruation, "Menstruation My Right" is a life changing business, especially for the 75 female students at GGUPS Sallada School. The school is located in the tribal belt of Rajasthan where, according to the student's business mentor, Komal Roy, there's a high student drop-out rate and most children end up working in a marble factory or a tea stall.
The female entrepreneurs behind this business impressed the School Enterprise Challenge judges with their detailed business report and positive impact on girls in school and women in their community. On the 16th February 2017, they were announced as the Top Global Annual Report Winners: the highest award in the School Enterprise Challenge, with a prize of $5,000 USD.
"This award gives us a validation to our idea and gives us inner motivation and self-confidence that, yes, we can do anything with strong vision and willingness" - Komal Roy, Business Mentor
---