How Teach A Man To Fish Is Continuing To Reach Young People During A Pandemic
School closures caused by the COVID-19 pandemic have, as of January 2021, affected nearly 825 million learners. Students in Rwanda and Uganda are no exception, with schools being closed for 36 weeks in Uganda and 42 weeks in Rwanda, young people in both countries have been deprived of access to vital education. Our own consultations suggested that, when combined with the economic impacts of the pandemic, school closures were increasing the risk that young people would drop out of education, severely damaging their futures. Alongside this, there remains the risk of a rise in teenage pregnancies and early marriages, both of which present long term development challenges.
For over 10 years now, Teach A Man to Fish has been helping to tackle these long term issues through the School Enterprise Challenge, which teaches young people entrepreneurial skills by helping them set up student-led businesses in school. With school closures across Uganda and Rwanda in 2020, however, we were unable to deliver the programme as usual. As part of our COVID-19 response we have adapted the School Enterprise Challenge to be delivered outside of the school system, establishing business clubs to ensure young people keep gaining key practical and business skills, even during a pandemic.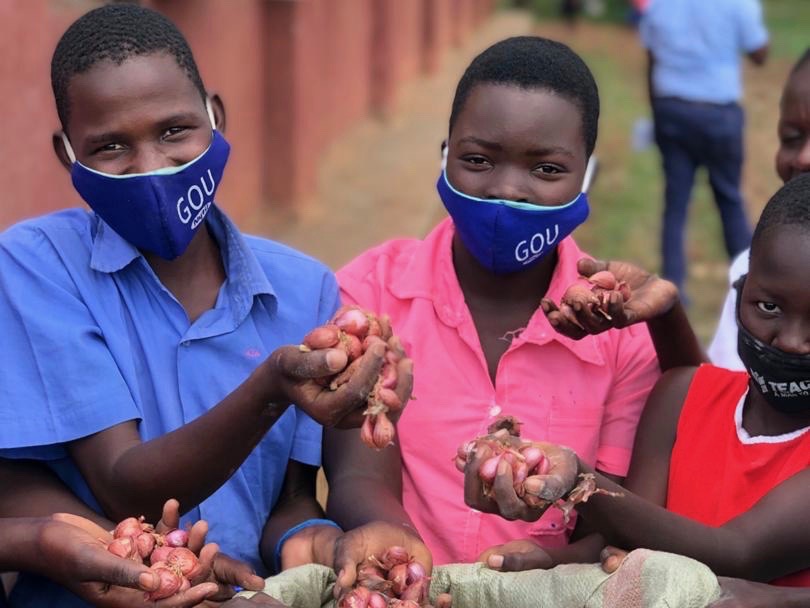 Over the last year, out of school business clubs have been a phenomenal success, reaching 1,684 young people and creating meaningful positive change in each of their lives. In Uganda we have trained 120 teachers to deliver experiential business education and help plan 40 business clubs. Across Rwanda, we have worked with 24 business clubs and 12 teachers, who have created 17 youth-led businesses that have helped over 300 young people to gain valuable practical skills.

Developing skills and expanding horizons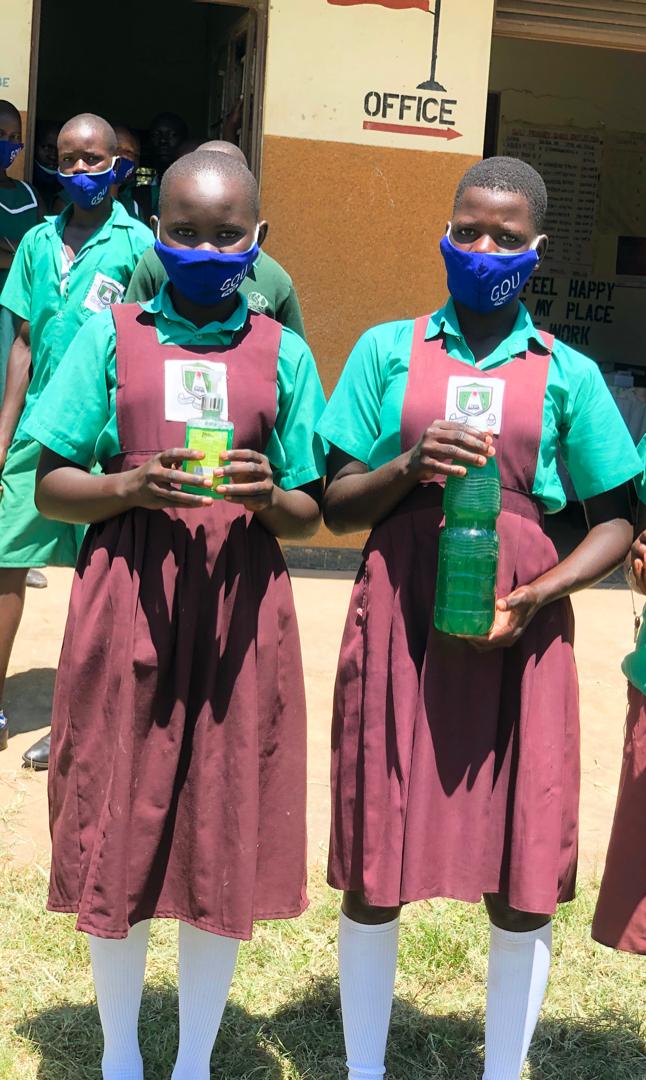 Atim is just one the young people that Teach A Man to Fish has helped to keep learning through the pandemic. Her business club in Dokolo, Uganda started a business making and selling liquid soap, after three months they've begun to turn a profit, which they are splitting between reinvesting into the business and funding educational resources for business members. When she first joined the club, Atim said: 'my levels of confidence were low'. However, after taking part in the club for a year and being elected as the secretary of the club, she explains that being part of the business team ''feels so good and it makes you independent'.
Atim is not alone in improving her confidence, as 91% of business clubs participants report having improved their leadership skills. Atim even started her own business at home, and shared the skills and knowledge she has learnt with her family. This has made a huge difference in their lives, as the extra income has alleviated food poverty for the household: 'we used to go hungry more frequently, but now we rarely do since my mum's business together with mine generated profits that can put food on the table'.
Just like Atim, the members of the Dufantye Innovators Club in Rwanda have set up their own business that is teaching them vital skills for the future. The Dufantye Business Club buys good quality fresh vegetables from small producers and delivers them directly to customer's homes. The club reported that the club has helped them learn how to work well as a team, something 86% of all Rwandan business club participants also reported.
While the pandemic has posed huge challenges to education in Rwanda and Uganda, Teach A Man To Fish has managed to continue successfully delivering business education. Even in times of unprecedented instability, the work we are doing is helping to give young people the skills they need to succeed in their future and help to develop their communities.