Learn how to prepare homemade hand sanitisers with Mount Abu students!
The enterprising students at Mount Abu Public School in India have been running their healthy snacks business, Herbs N' Cures, for over three years now. A few weeks ago, in the face of the COVID-19 pandemic, the team of entrepreneurs decided to put their heads together to find an idea to help their community in these trying times. They decided to use the skills they acquired while running their business to make hand sanitisers, which they sold at low prices and distributed to vulnerable members of the community. In doing so, they helped people around them that may not have been able to afford the product otherwise.
Additionally, not only did their business team make great hand sanitisers, they filmed a tutorial explaining how to make it, which you can watch below:
What an inspiring team! The students were proud of having acquired the skills they needed to help their community. As explained by Anushka, the business' Packaging Head: "I felt delighted that my hands could help someone in this alarming situation of the spread of COVID-19. Special thanks to School Enterprise Challenge and Teach a Man to Fish for equipping me with skills to use herbs that cure". Anisha, another member of the team, added: "The ability to use herbs for the benefit of mankind makes me feel really blessed. I feel delighted to be associated with Team Herbs N Cures under School Enterprise Challenge, which always provides a healthy and herbal lifestyle to people".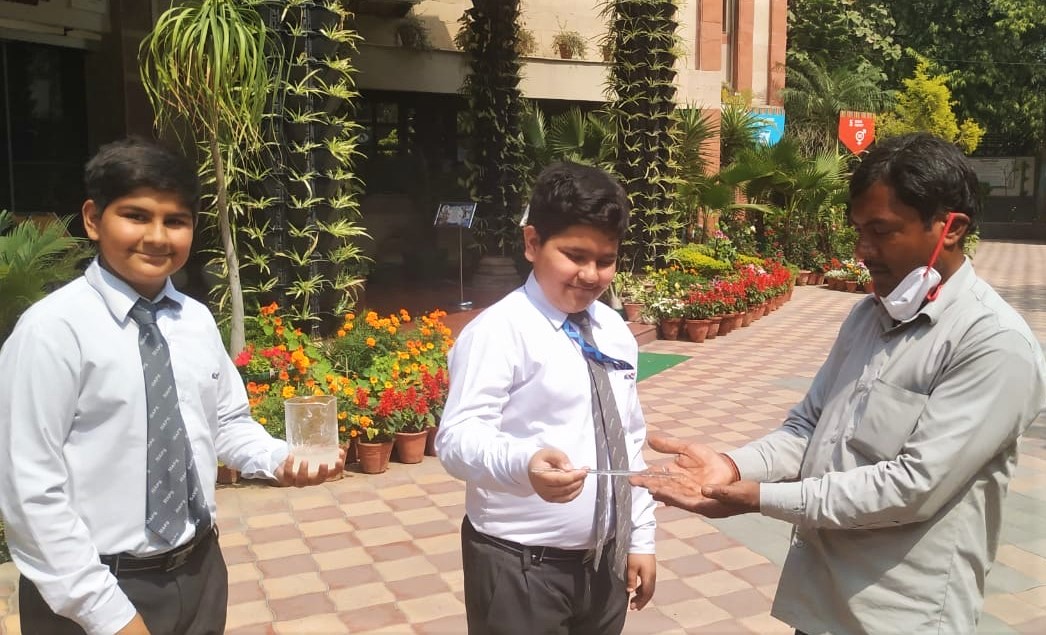 These students are a wonderful example of what Teach A Man To Fish aims to instill in young people: an entrepreneurial mindset that looks at challenges and sees opportunities, an understanding of the value of solidarity and community, and the confidence that comes from realising that one has the capacity to truly make a difference. In fact, the lead teacher participating in the business, Vinita Nandan Bhutani, pointed out that "Students were so excited to make their own sanitisers and then distribute them to underprivileged sections. It feels like we are doing something meaningful and purposeful".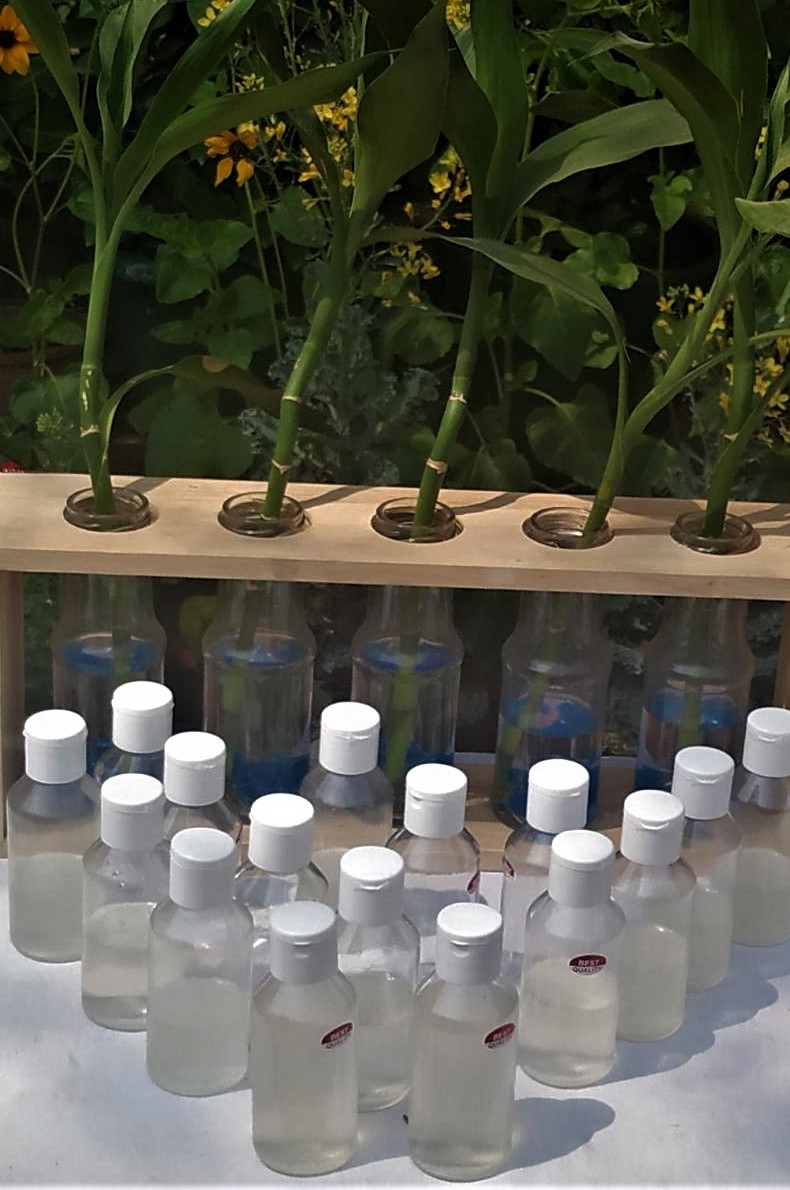 Ultimately, this team is a great example of what can be achieved when people choose solidarity in difficult times, and their resilience can serve as an inspiration to students around the world. As put by Jyoti Arora, the Principal at Mount Abu Public School, the dedication shown by the young students at Herbs N' Cures can give us "confidence and affirmation that the future is in safe hands." In these difficult times, turning to inspirational young people can help us keep a positive mindset while we all do what we can to help those around us (which can be as simple as staying home, if we are able to!).