Nahomi, a resilient entrepreneur
While our organisation always aims to instill resilience and dedication in young people, we are always impressed by just how far some students get after they have participated in our flagship programme, the School Enterprise Challenge. This is why every year, we award two young people with the 'Highest Achieving Graduates of the Year' prize. For 2019, we are proud and excited to have selected Nahomi, a graduate from Nicaragua, as one of our winners for her truly inspiring journey since she participated in her school's business 'Secretos de mi Abuelita' (My grandmother's secrets) in 2017 while she was in primary school. The school business specialised in the production and sale of cereal for the school community.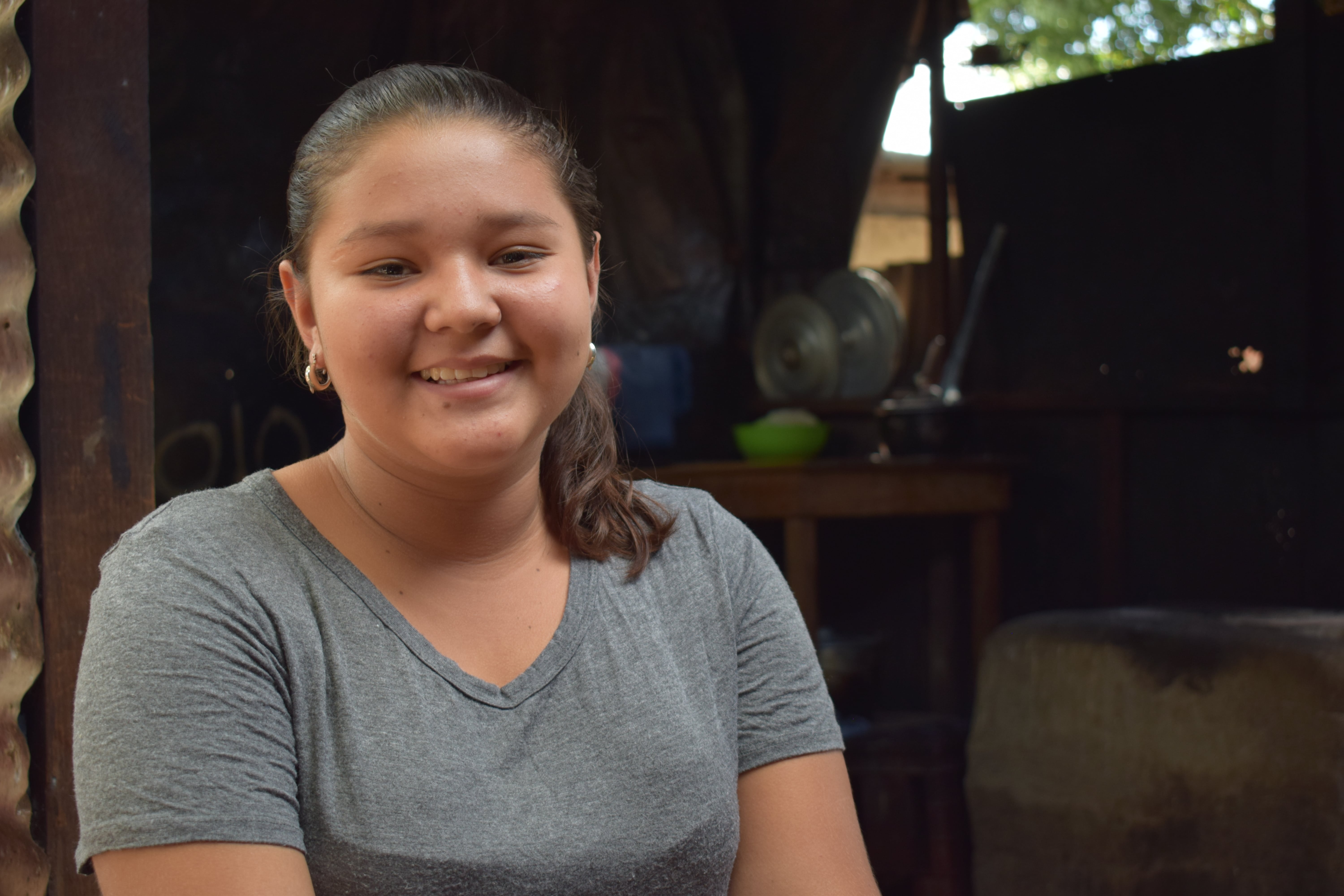 Nahomi is now thirteen years old and attending middle school. She has also been running her business, 'Fritanga Nahomi', a type of restaurant that sells home-style Nicaraguan food, for the past 3 years. The business specialises in the sale of 'tajadas', slices of fried plantains, which her mum makes amazingly well. The idea for the business was a response to loss and hardship. Indeed, back when Nahomi was participating in her school's business, her dad passed away, and her family not only only lost a loved one, but also the sole provider of the household. Seeing her mother in a situation of unemployment, and the needs of their family, Nahomi decided that the two of them could start a business that would allow them to provide for their family.

Building a brighter future thanks to entrepreneurship
With the help of her teacher, Ana Bielka, and the educational guides provided by the School Enterprise Challenge, Nahomi was able to get her business off the ground. She took the skills she acquired while participating in 'Secretos de mi Abuelita', such as customer service and the importance of a good product presentation, to run her enterprise. Most importantly, participating in the school business taught her how to come up with a business idea in the first place: by conducting a resource assessment, Nahomi realised that the best item they could sell was her mum's delicious 'tajadas', which had always been her most popular dish amongst friends and family. While the beginnings of the business may have been tough, it has now become such a success that on top of working with her mum, she has also been able to provide employment to her sister-in-law. They currently sell up to 200 'tajadas' a day as they have become very popular in the surrounding community.
Looking back, Nahomi believes that her life would be very different without her experience in the school business: "My mum and I wouldn't spend as much time together. She would have had to leave to go work somewhere else so we could eat. I wouldn't be able to spend as much time with my family". Her experience has confirmed for her that the school business is a great preparation for real life and the future.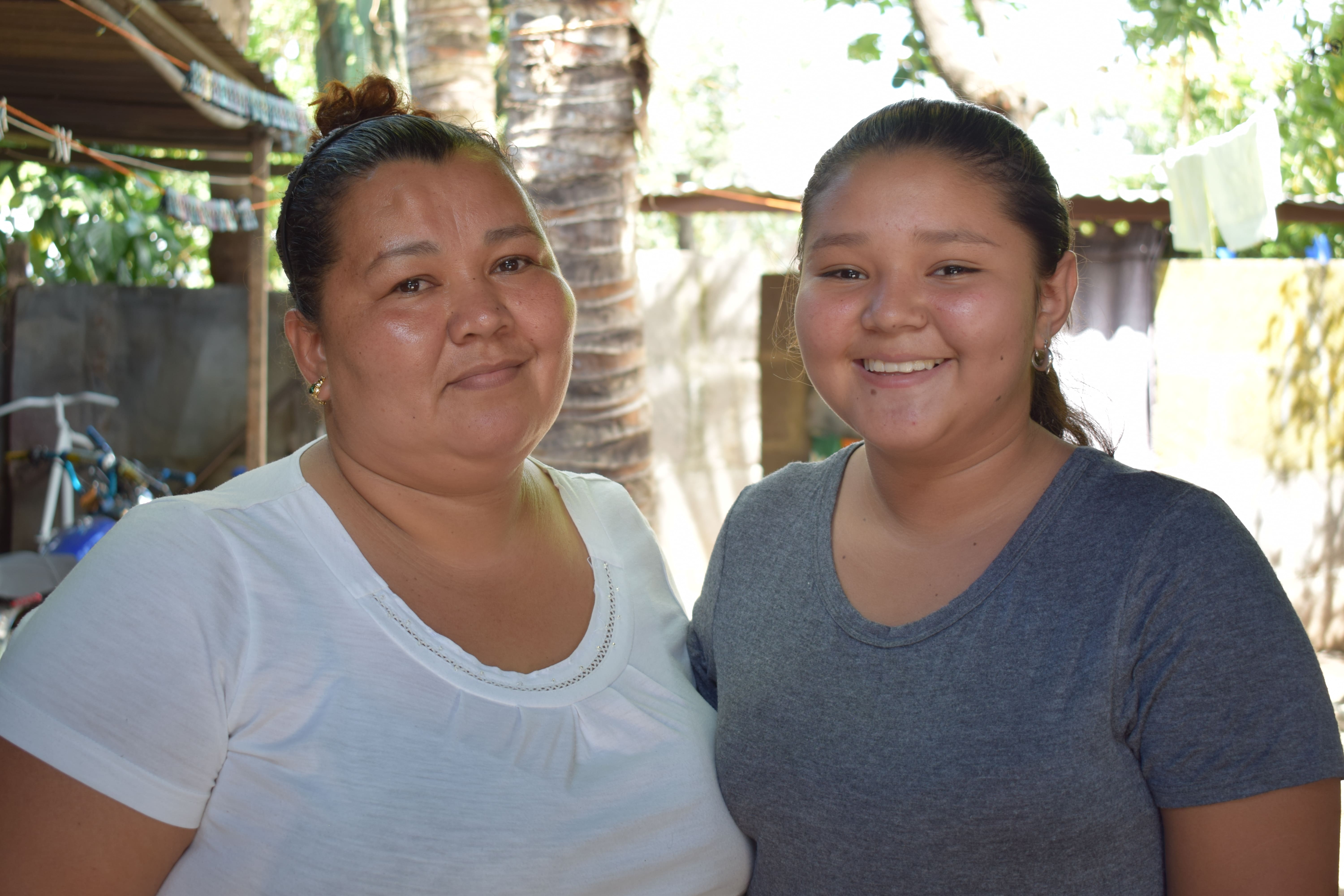 When she grows up, Nahomi hopes to own a bigger food business, so she can help more people in situations of unemployment support themselves like she has been able to do. She told us: "I feel really proud. The School Enterprise Challenge changed my life." What a resilient and kind-hearted entrepreneur!
We were extremely proud of awarding Nahomi with the Highest Achieving Graduate of the Year prize, which will help her invest in her business and continue to support her family. Her teacher told us: "She has a real desire to overcome. I feel really proud of her, I really admire her (...) she was forced to grow up faster than most people". Our team shares this feeling, and we cannot help but be in awe at the maturity and kindness shown by Nahomi.