International Women's Day: Teach A Man To Fish is Empowering Young Women in Nicaragua
Teach A Man to Fish is helping young women in developing economies #ChooseToChallenge gender stereotypes through supporting them to develop financial literacy and business skills. Through the School Enterprise Challenge, Teach A Man To Fish has given girls and young women around the world the opportunity to gain real experience in operating small businesses, giving them the confidence to become leaders in their local communities. In partnership with the Ministry of Education, Teach A Man To Fish has been running the School Enterprise Challenge in 165 Nicaraguan schools over the past 3 years, training teachers in the delivery of experiential learning and practical business education.
Developing the financial literacy of women teachers
Xocalt Primary School has been taking part in the School Enterprise Challenge since 2019, with the school now operating a successful student-led stationary and educational supply business. Students, parents and teachers have all benefited from the skills developed the programme, with sixth grade teacher Wendy Espino stating that 'now I have much more knowledge about how to start a company. At home, my sister wants to open a business and I can give her advice and also become her business partner in the future'. The programme is directly benefiting the girls and young women operating the business, who are not only learning valuable skills but are developing aspirations for the future and a drive to be economically independent women.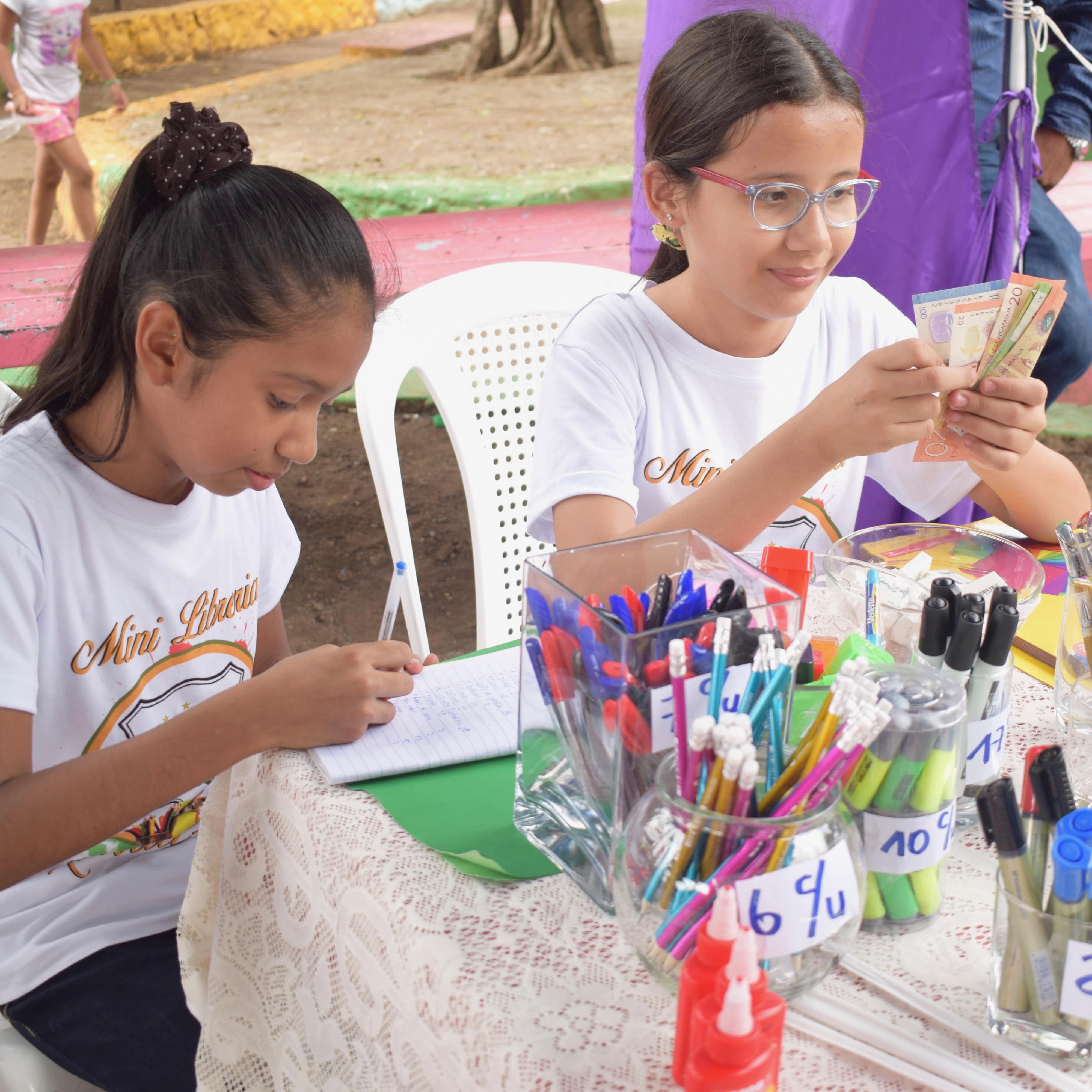 Girls at Xocalt Primary School also benefitted from the school business

Increasing the confidence of female students
Aylem Lisseth Griffith Antequera is just one young woman to have benefitted from the School Enterprise Challenge. Living in El Viejo, Aylem has been taking part in the programme since 2018 and is currently the General Manager of her school business. Since taking part, Aylem has now established her own business alongside her mother making handmade jewellery, generating extra income for her family. Aylem has said that 'if I had not participated in the School Enterprise Challenge, I would not have had the idea of creating my own business initiative'. The programme has helped Aylem to improve her family's financial situation, especially during the pandemic.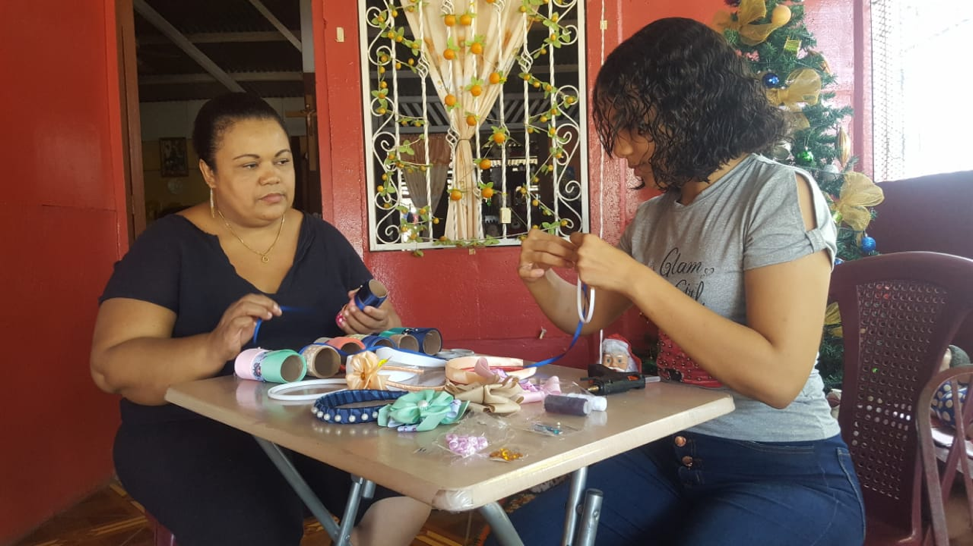 Aylem and her mother working on their jewellery business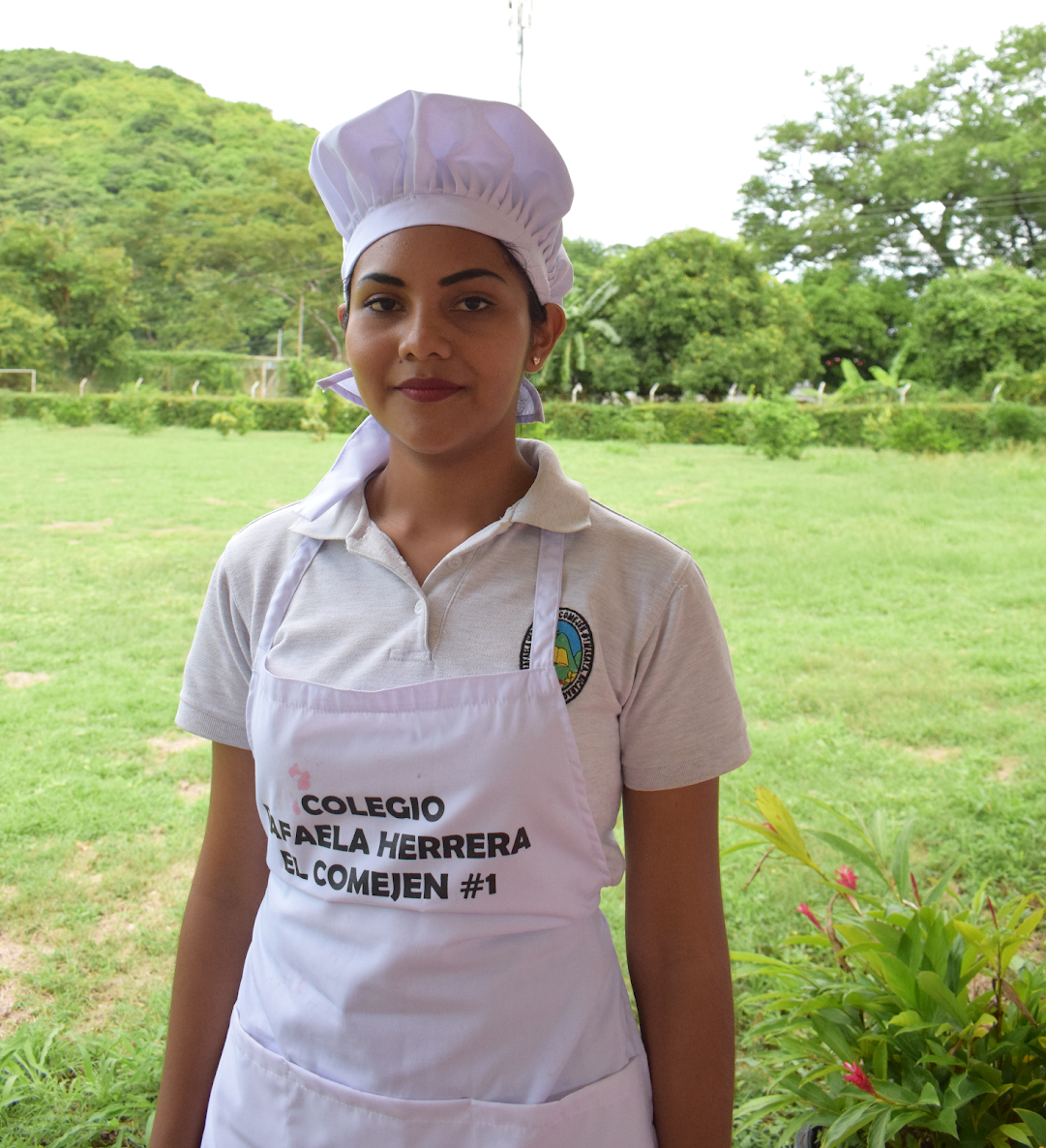 Like Aylem, Jennifer Lopez from Masaya has used the skills learnt in from the School Enterprise Challenge to set up her own small business. Jennifer worked as part of the schools' smoothie business. Participating in the programme inspired her to turn her dream of becoming an independent woman into a reality, starting her own business and investing the profits into her education. Jennifer explained how 'taking part in the school business has allowed me to motivate myself more and to observe that there are people like me, who also want to progress in life, and I could be an inspiration for them'.
Aylem and Jennifer are just two of the young women Teach A Man To Fish has helped #ChooseToChallenge gender stereotypes and the role of women in their communities. Through teaching business skills young women gain the confidence and knowledge needed to become financially independent and create change in their communities.