Continued access to learning and development, despite the pandemic
Launched in 2020 in response to Covid-19, our Enterprise Adventure app enabled thousands of young people to access online learning, continue their development and look towards their future.
The app guides users through the 10 'missions' of the Enterprise Adventure that will help them identify the problems that their community is facing and support them to plan a business that solves these problems. It is completely free, and students are guided through each mission and encouraged to reflect on their learning.

We have recently announced the winners from our Enterprise Adventure 2020 programme and were delighted with the inspirational ideas from young people across the globe. You can find full details of all prize winners on our Enterprise Adventure Facebook page.
The winner of 'Best Social Enterprise Plan' is...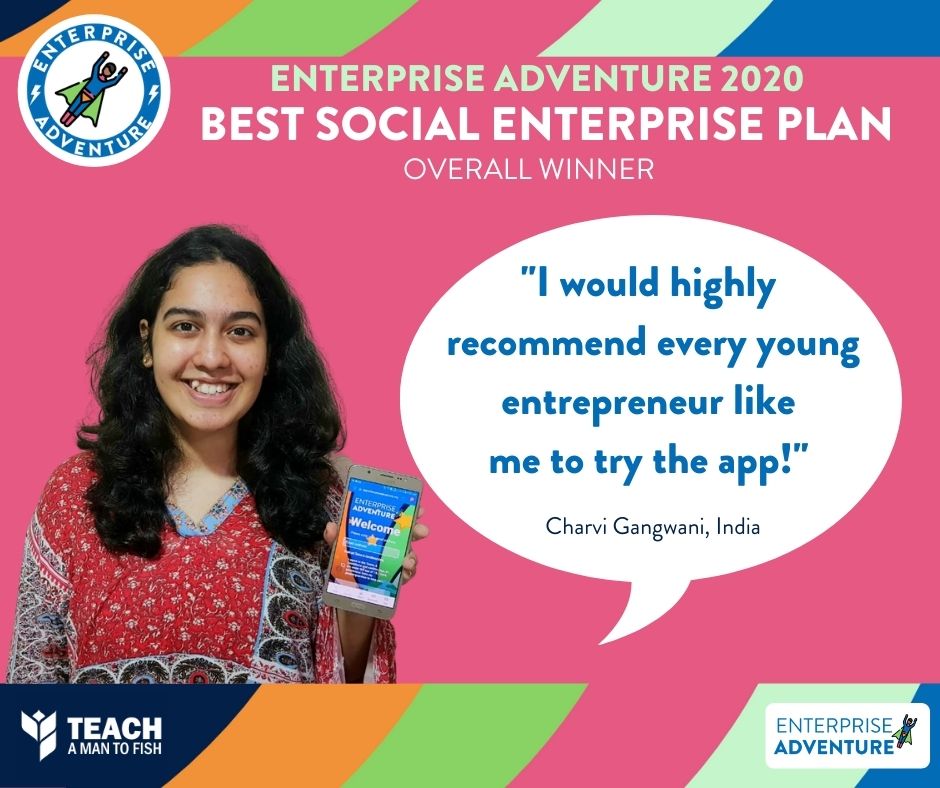 Our overall winner is 17 year old Charvi Gangwani from India. Charvi called her social enterprise 'Amygdala: Let the Mind Bloom.' Even at such a young age, Charvi is very aware of the importance of mental health. She wanted to create a space for positivity and de-stressing, particularly for teenagers like herself who find themselves affected socially, emotionally and mentally by uncertainty and lack of stability.
Charvi planned to create a virtual forum for young people who find themselves stressed or struggling mentally to connect with other young people, share interests and seek advice - a space that supports young people to grow.
Charvi derived her enterprise's name from Amygdala which is the centre for emotions, emotional behaviour and motivation in our brain. She planned to collaborate with experienced professionals to conduct webinars that would help people focus on their well being, and also upload videos, activities, and inspiring articles to her forum.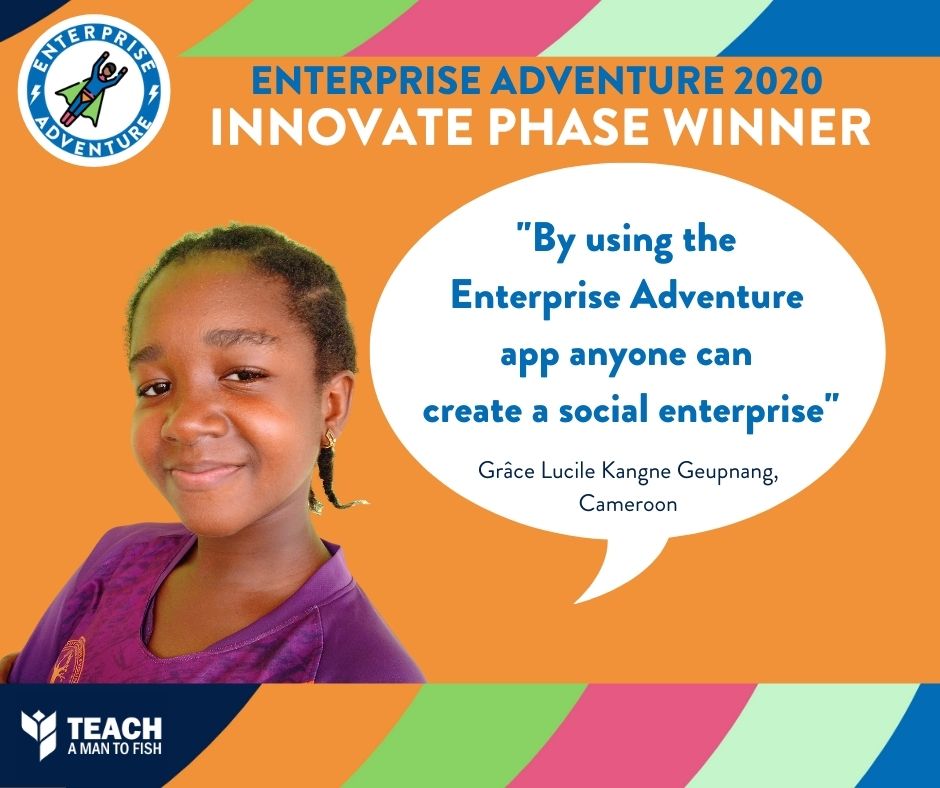 Kabir Olaosebikan, 21 from Nigeria wants to set up a recycling business called 'Planet Recyclers'. Concerned about the rise of single use plastics as a result of covid-19, Kabir's vision was to collect these recyclable goods from local communities and turn them into reusable commodities such as floor tiles or pavements. Kabir was passionate about setting up an enterprise that would not only help the environment but also create jobs within the local community.
Grâce Lucile Kangne Geupnang, 11 from Cameroon submitted plans to sell medicinal plants that would encourage people in the community to explore trusted natural remedies to cure any ailments. Grâce Lucile wants to campaign about the benefits of medicinal plants and even talked about her aims to turn the enterprise PHYT2YOU into a franchise.
Enterprise Adventure to continue in 2021!
Teach A Man To Fish supports many young people like Charvi, Kabir and Grâce, encouraging learning, growth and empowerment. The launch of Enterprise Adventure last year meant that we could continue to support learners across the world when schools were closed during the pandemic.
Due to the programme's success, we are updating the mobile app for 2021. Look out for the new improved version later on this year. If you would like to find out more please contact us.