"We're happy to have found such an inspiring Charity Partner"
Meet Robin Cave, CEO of Czarnikow Group, a partner of Teach A Man To Fish. Czarnikow is a sugar and ethanol trading, advisory and supply chain management firm. The company serves over 500 clients across 89 countries and deals in over 5 million MT of sugar, giving it a first-hand presence in all major sugar markets around the world. We caught up with Robin to understand his and the company's continued dedication to the work of the charity.
---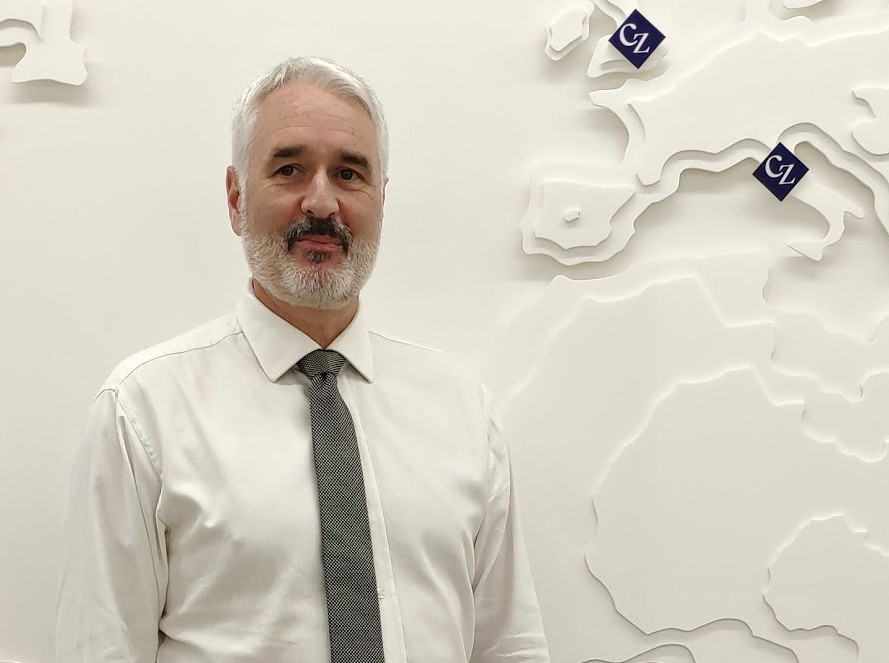 "We caught up with Robin to understand his and the company's continued inspiration for the work of the charity." Photo Credit: Teach A Man To Fish
Tell us a little about your background and role at Czarnikow.
---
When I joined Czarnikow, what the organisation was looking for was someone who could steer the ship from a financial point of view, rather than a sugar point of view. Czarnikow has always had people that have a deep knowledge of the sugar industry, and I was one of the first people to join from outside the sector. It was quite the tricky move at the time. My background is actually in investment banking. I worked for twenty years at [the investment management company] Merrill Lynch and two years at HSBC, specialising in derivatives, credit, and equity loans - nothing related to sugar or commodities at all! I had this desire to get out and do something real. When you start to work with commodities and food you do find you have a real sense of purpose.
---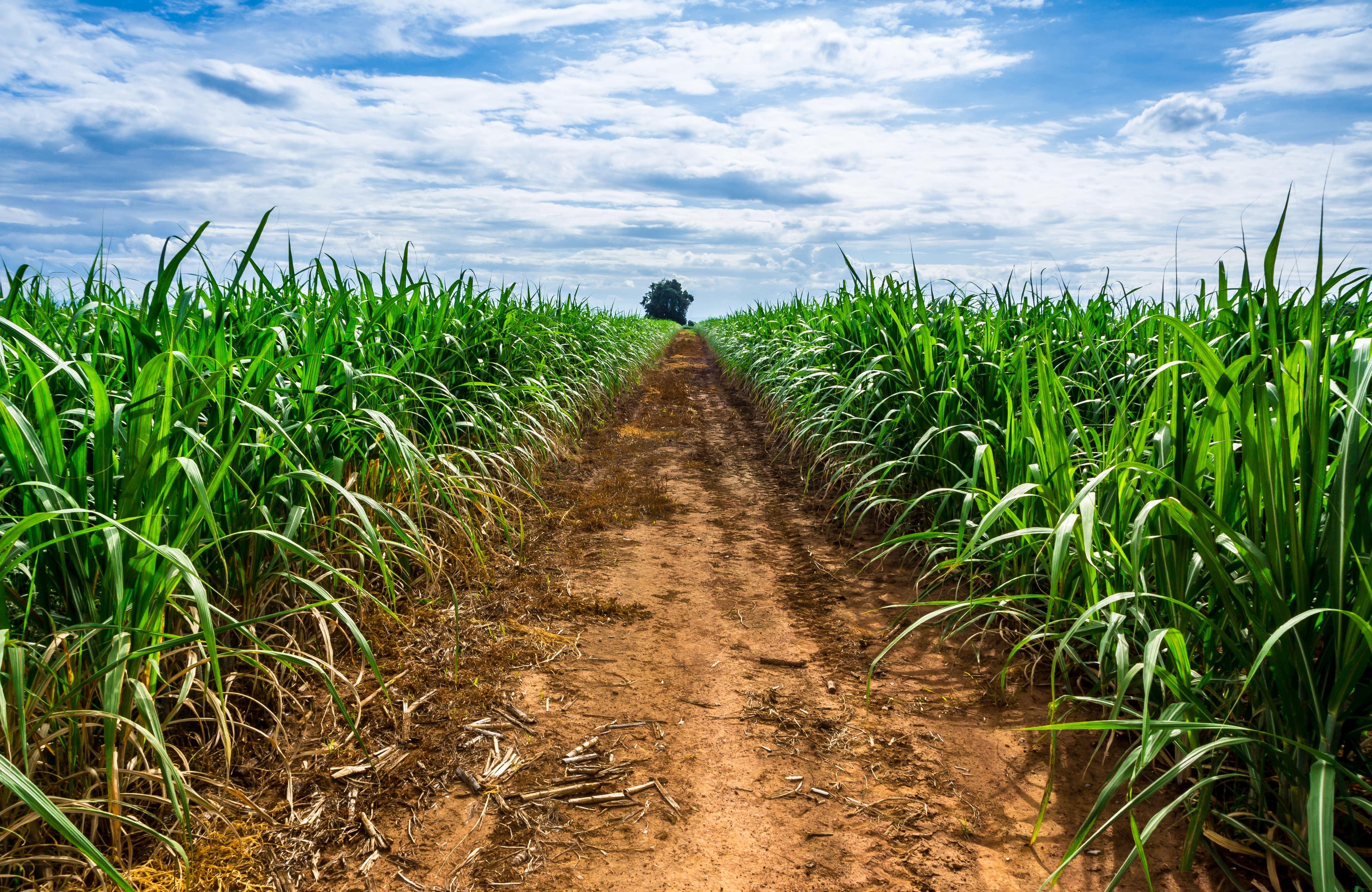 "When you start to work with commodities and food you do find you have a real sense of purpose." Photo Credit: Czarnikow Group
What would you say are the challenges of working internationally?
---
When I first arrived, I had to take a copy of a map out quite frequently just to be sure where certain places were. In the financial world you tend to stick to the financial centre, while Czarnikow pretty much covers most of the globe! Our major hubs are in San Paolo, Brazil, and Singapore, covering East and West. We have an office in Miami covering the Central Americas, and just last year we opened up an office in Bangkok, Thailand. Africa's always been big for us as well, particularly East Africa.

Obviously you will encounter cultural challenges when you're working in such an international organisation. You've also got rules and regulations that are relatively straightforward to deal with, but corruption can be hard. You'll find when you're moving goods around the world, that sometimes your transport will get stopped-usually by someone looking for money. We can't pay anyone, and obviously we wouldn't, so it ends up taking longer.
---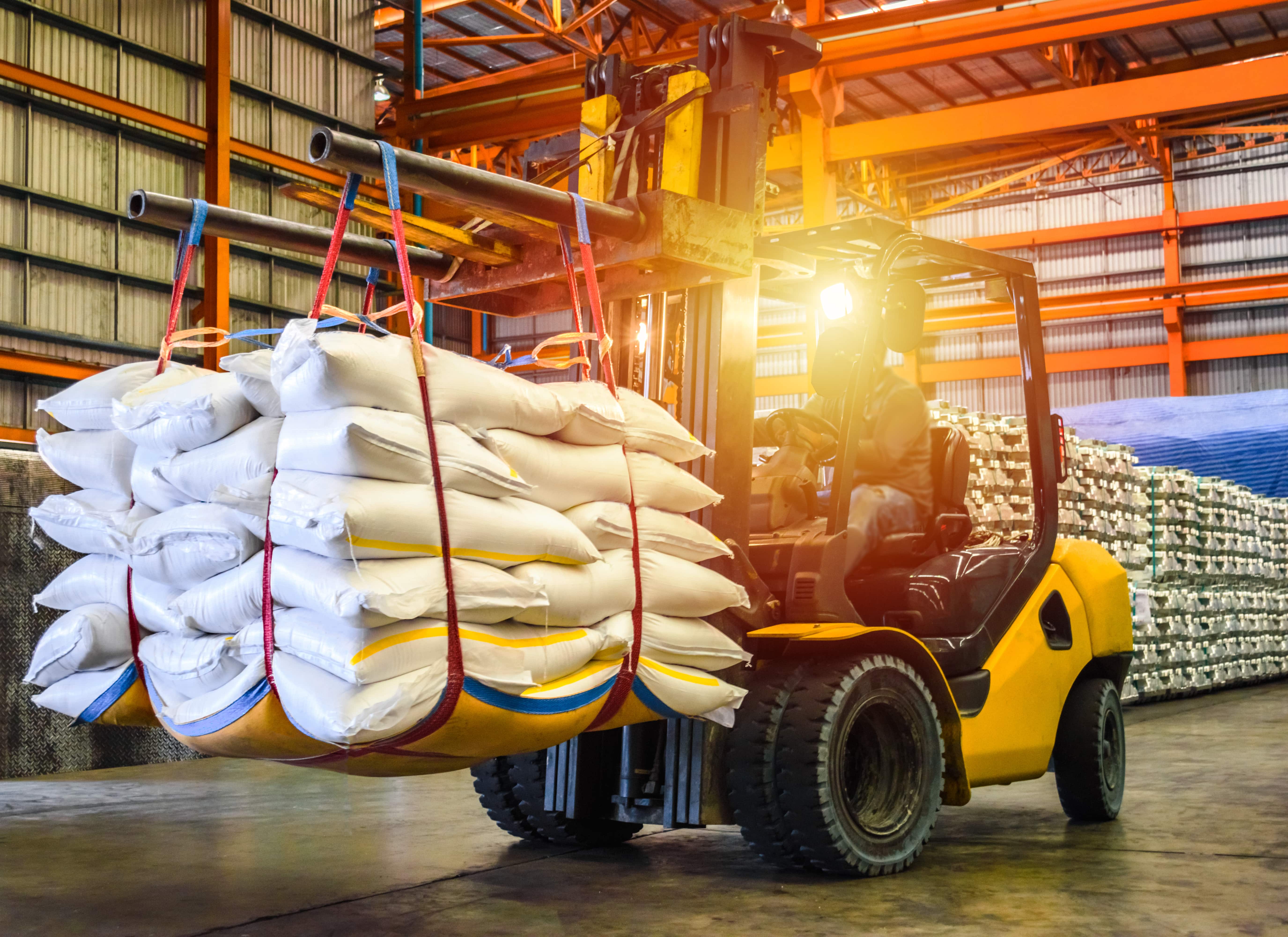 Transporting commodities around the world can have its challenges. Photo Credit: Czarnikow Group
What made you decide to support a charity as CEO of Czarnikow?
---
Well, to support a charity is not a hard decision; that was something we always wanted to do. The hard bit was actually finding charities that we felt aligned to. It's quite challenging, collectively speaking, to connect with only one or two charities, but we knew wanted to work with organisations that our staff felt that they could have some sort of personal connection. We were trying to find one with an international footprint, one that would appeal to all of our employees around the world. That's when we came across Teach A Man To Fish.
We always want to support entrepreneurship, and being able to do this while also promoting education was really appealing for us. Being able to support innovation and change across the world is very rewarding, and we're happy to have found such an inspiring charity partner.
Would you recommend these kind of charity partnerships to other organisations?
---
Yes, I think they are important. Selfishly, we get a lot out of it as well. The hard thing is it's such a broad subject. It does help if you narrow it down, and we used the U.N. Sustainable Development Guidelines (SDGs) to guide us.
From my point of view, any team event that can cross business areas is a positive thing. The added benefit [of working with a charity] is that people have a common cause to get behind. It's not often that someone in accounts deals with someone in shipping, or trade finance. Trying to falsely manufacture these events doesn't normally work. Events where people can come together, like fundraising, bridges the teams and gets people talking to each other.
As an organisation, we are always looking for people who are multicultural and who can deal with people all across the world. The sort of person who gets enthusiastic about raising money for charity tends to fit in quite nicely with what we're doing.
We've also found that people seem to respond well to training and sharing their experience with other people. Last year, 21 members of our team, including our 3 interns at Czarnikow were given the opportunity to provide mentoring to schools taking part in the School Enterprise Challenge, the flagship programme of Teach A Man To Fish through WhatsApp. You get a lot of silent heroes who really step up in the mentoring programme.
---
From a personal point of view, I've always loved reading the Teach A Man To Fish case studies because I can relate to them. I love reading about business ideas and seeing what people have done. Way back when I was in school I took part in a business project by Young Enterprise and it had a huge impact on me. What your organisation does is almost like the international version of Young Enterprise.
I'm a big believer in starting enterprise small. If you can teach that entrepreneurial spirit in school, all it takes is for one of those young people to employ twenty others, and from that you can really grow. To my mind that's far better than building a dam or a road or a bridge, which is all very good if you need it, but it's not necessarily going to transform the lives of people on the ground.
---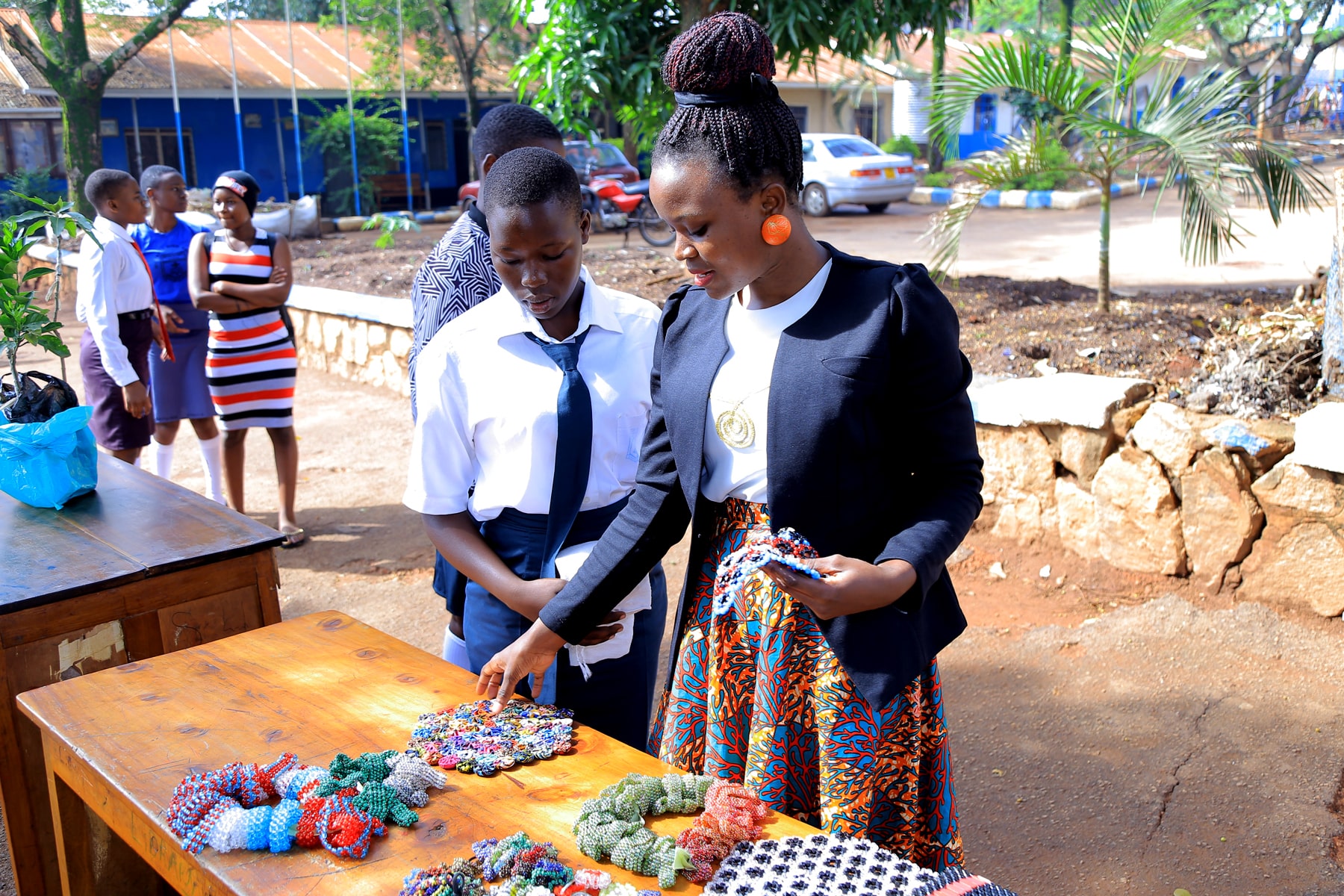 Czarnikow Group are helping Teach A Man To Fish transform the lives of young people around the world through entrepreneurship. Photo Credit: Teach A Man To Fish
What advice would you give to young people starting their own businesses?
---
Scenario-planning is one of the most important things to do. Trying to get people to think about problems before they occur takes away most of the emotions that can flare when they actually do. I think most people tend to be overly optimistic about everything they do, and it's just a lot easier to think about what to do if it doesn't work. We do it here, too.
What do you think are important qualities for a leader in business, either personally or as an employer?
---
I've always thought that if you want to be a leader, you need people to want to follow you. I've seen too many people think in terms of "how do I control people" or "how do I get them to do this, or that?" I'll use a sporting analogy: you've got your players out on the field, but you're not out on the field with them. Maybe you're giving them instructions from the side, but they're the ones actually doing the day-to-day work. They've got to want to do it, so you've got to create the right culture, a vision that excites them and makes them want to carry on. Your role is supporting and advising. At times you will need to listen, and at other times you will need to step in, be decisive and say, "I think we should do this."
I've seen so many people approach it almost from an academic standpoint, as in, "How can I learn to be a leader," and it just doesn't work unless someone's prepared to follow you.
---
If you've been inspired by this article and would like to find out more about Czarnikow's work or Teach A Man To Fish, contact our Communications and Marketing Officer, Susie Worth, on susie@teachamantofish.org.uk
---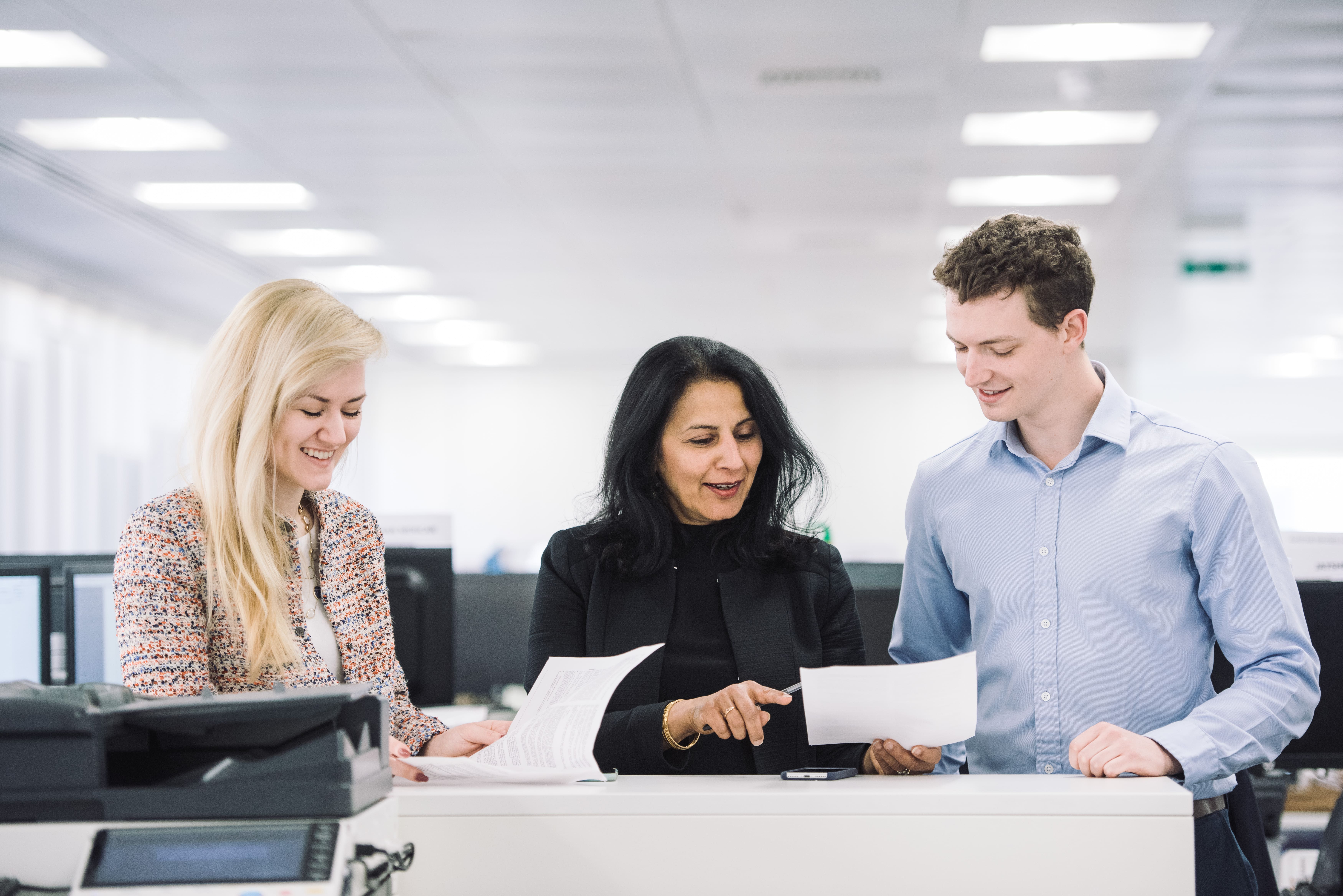 "I've always thought that if you want to be a leader, you need people to want to follow you" Photo Credit: Czarnikow Group