Students reflect on South Africa's 2018 Youth Month theme, "Live the Legacy: Towards A Socio-Economically Empowered Youth".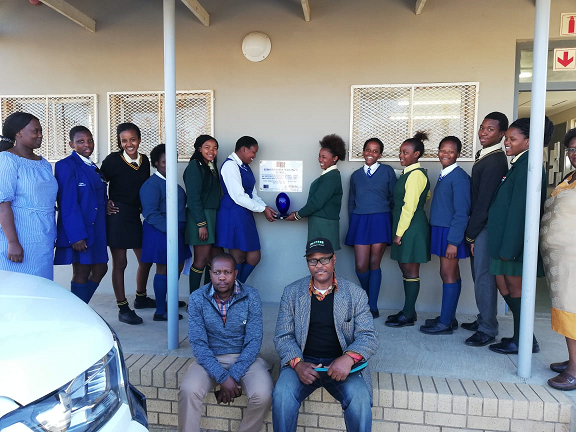 In the spirit of South Africa's Youth Month in June, the EEESAY (Entrepreneurial and Environmental Empowerment for South African Youth) team celebrated what it means to be a young entrepreneur by showcasing learners' success in business. Youth month celebrations concluded with a Youth Advisory Group Meeting in Eastern Cape.
"This programme creates a path for the nation; it gives good quality training and encourages us to be successful. It provides methods on how we can be better entrepreneurs and encourages us that failing is not the end of the world.

"The country is facing a challenge of lack on employment, in this EEESAY teaching us how we can start our own business using available resources e.g recycling and gardening. It enabling us to open our minds that everything is possible."

- Youth Advisory Group Eastern Cape, 2018
Thirteen learners from St Charles Sojola High School, Ncedolwethu Senior Secondary School and Sobantu Senior Secondary School in Chris Hanni district in Eastern Cape also gathered together to give feedback on their experience in the EEESAY Programme so far. Learners spoke about what it means to be a young entrepreneur. All learners agreed that being a young entrepreneur means having courage to start a business, being willing to take risks and being innovative in the process.
We would like to congratulate all the learners who were part of this discussion for representing the voice of the EEESAY youth and giving the EEESAY Team useful feedback to ensure the programme is and remains YOUTH centred. We are listening! #CelebratingSAYouth
This article originally appeared in the EEESAY July Newsletter - click here to read the full newsletter and read all the EEESAY updates!

---
Entrepreneurial and Environmental Empowerment for South African Youth is a joint programme run with WESSA Wildlife and Environment Society of South Africa and funded by the EU in South Africa.