Enterprise Adventure Welcomes the Messy Middle: Scaling An Innovative Entrepreneurship Programme for Young People Globally
Being recognised in the HundrED's Global Collection 2024 has been an absolute delight and triumph for Enterprise Adventure, which has gone from strength to strength over the years. Having started as a physical workbook during the pandemic it is now a scalable digital programme, supporting the entrepreneurial journeys of thousands of young people from over 75 countries around the world.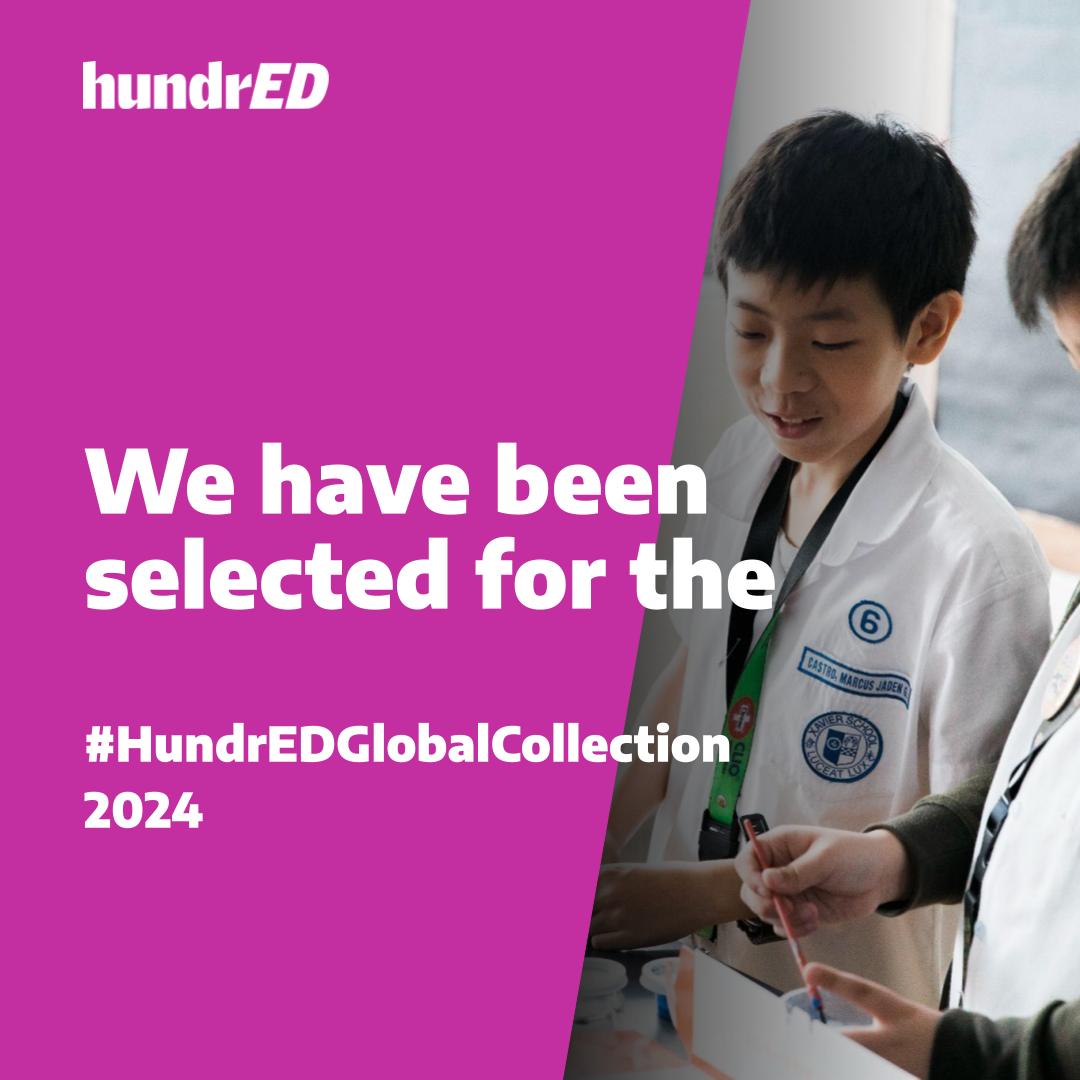 HundrED's global collection recognises educational innovations around the world that have demonstrated both impact and scalability. To date, Enterprise Adventure has enabled the launch of hundreds of businesses led by young people, with services ranging from solar powered charging stations to self-defense training classes for women to wholesale bio-fertiliser products which have since received international recognition. From Pakistan to Peru, young people are showing us that innovation, ingenuity, and creativity can come from anyone, anywhere. With the right learning and opportunity, anything is possible.


As part of the Global Collection's Gamification Category, Enterprise Adventure shares many of the opportunities and challenges of many innovations who pose the question: how can we make learning more fun and lasting? Through a series of gamified mission-based phases, Enterprise Adventure enables young people to
learn the basics of entrepreneurship, explore their own business ideas, and bring their business plans to life by launching their ventures and making their very first sale.

The challenge for innovations, including Enterprise Adventure, revolves around that of scale. Now that we've demonstrated an effective programme model and product-market fit, how can we effectively increase awareness and uptake of our offering, particularly to those who are hardest to reach? Scaling educational innovations, whether through effective outreach and marketing, stronger partnerships, or policy development, was an acute and recurring theme during panel discussions and workshops at the HundrED Global Summit in Helsinki.

Taking Enterprise Adventure to the next level will not be without its challenges but these are ones we welcome wholeheartedly and look forward to tackling at Teach A Man To Fish. We welcome this new chapter in our innovation journey, insightfully referred to in HundrED's Global Report as the "Messy Middle", the ambiguous and often murky space new innovations find themselves in between proving a concept works and scaling it to greater heights.
In our quest to make educational and employment opportunities more accessible and equitable for all, HundrED's Global Collection reminds us that we are certainly not alone. We are immensely proud to be part of a diverse and rich ecosystem and community of practice with shared aims to improve the educational- and
therefore life-outcomes of inspiring young girls and boys across the globe. Our work as a team and indeed a wider global community has only just begun.

Finally, we'd like to thank the Social Capital Foundation, which has provided Teach A Man To Fish with much- needed operational and strategic partnership, consultation, and resourcing over the past two years and The Saville Foundation for their unstinting support for our "innovation" journey". In supporting us they have
allowed us to establish solid foundations for Enterprise Adventure and take the programme to where it is today, giving us plenty of confidence in the stage of our digital transformation journey.

Draego Zubiri
Senior Product Manager and Learning Technologist