This year, Teach A Man To Fish signed up to be part of Charityworks' Taster Programme. Charityworks is a graduate scheme that aims to improve diversity in the non-profit sector. Their Taster Programme gives young people from a Black, Asian or Minority Ethnic (BAME) background the opportunity to experience what a professional career in a charity could be like.
Over the course of the programme, students undertake work experience or shadowing in a charity, and attend two 'development days' in preparation for an assessment centre. Teach A Man To Fish decided to host a Charityworks Taster Trainee as we are always on the lookout for ways on improving our diversity. We were extremely impressed by Priya during her two days at Teach A Man To Fish, and are delighted that she not only passed her assessment centre, but has also been successful in securing a placement. As part of her time with us, she wrote the below article presenting her opinion on diversity within the charity sector.
Priya's Blog
A Bit About Me
My name is Priya, and I am writing this blog as part of my two-day work shadowing experience with Teach A Man To Fish. I applied to this scheme because studying geography at University fuelled my interest in the charity sector. As an ethnic minority, I have noticed a lack of diversity at University, and was surprised that this is also an issue within the charity sector.
Diversity and Inclusion Statistics
Although 14% of people in the UK are Black, Asian or Minority Ethnic (2011 Census), according to the Association of Chief Executives of Voluntary Organisations, only 3% of charity chief executives are from a BAME background (ACEVO Pay and Equalities Survey, 2017). One key reason for this lack of diversity is that many larger jobs favour internships, or previous overseas voluntary work. This has wider implications of favouring more middle class, and therefore often white candidates, who can afford the privilege of working or travelling with no or little income.
Diversity in Universities
My course also reflects this lack of diversity: at the University of Nottingham, statistics regarding the breakdown of ethnicity by school highlights that 90% of students studying geography are white. Compared to the previous academic year (2017/18), this is a 1% decrease.
However, this isn't something limited to the University of Nottingham, or Geography specifically. BAME students are "less likely to attend elite and Russell Group universities, less likely to gain a 2:1 or first-class degree and are more likely to drop out of university than their peers. A key factor that many students discuss is their experiences of racism, both from their peers and from staff." (Bhopal, 2018)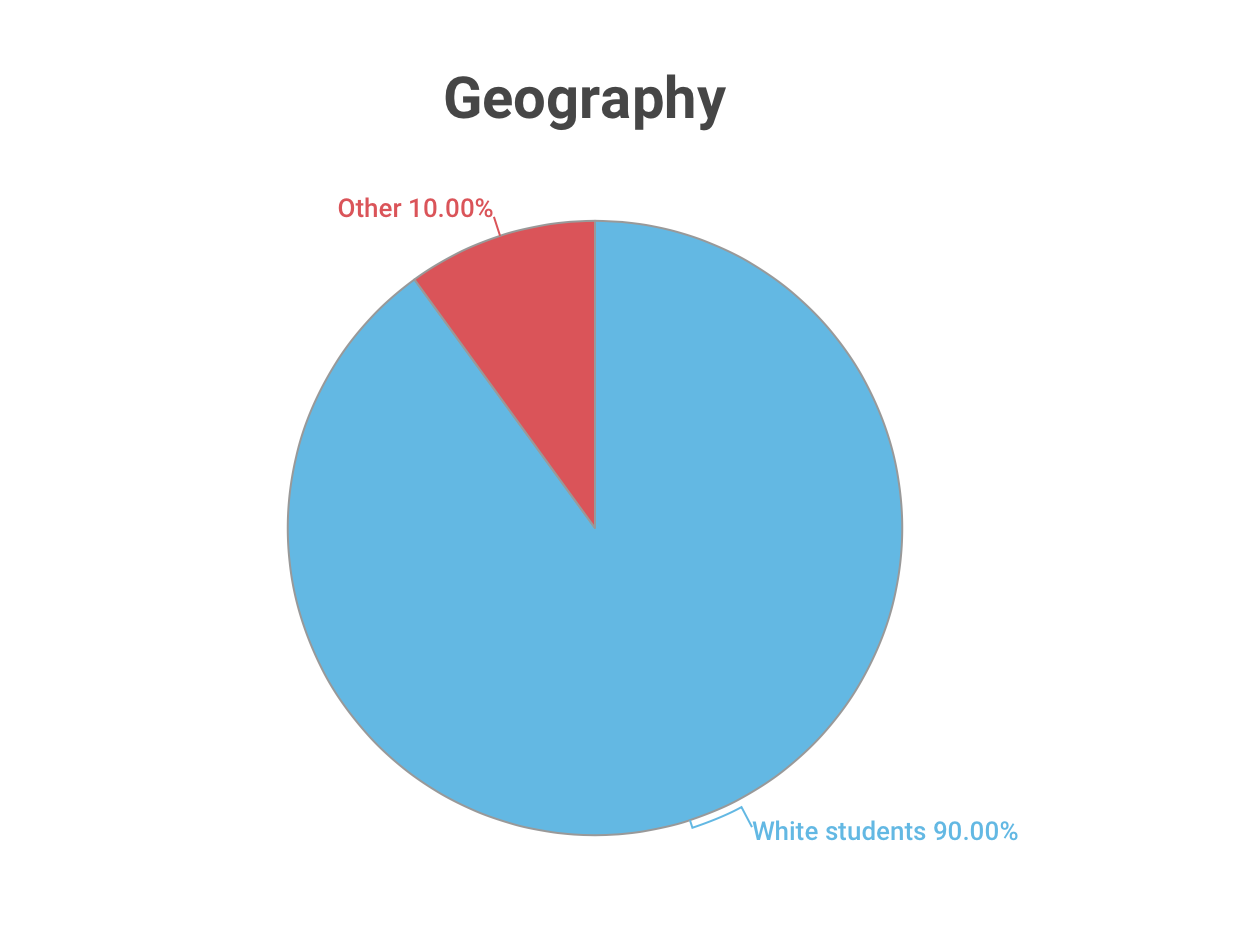 Taking Action
BAME students are under-represented in higher education. From this data, we can see that these wider structural inequalities are contributing to the lack of diversity in the charity sector. Similarly to universities, many third-sector organisations' diversity policies are limited to an 'equal opportunities policy', but often there is no mention of specific actions to support this statement (Charityjob.co.uk).
As well as policies that suggest a commitment to widening diversity, it seems that universities and the charities sector, which both lack diversity, need to take direct action in tackling this. Most institutions embody a commitment to social justice and equality; however, these actions alone aren't enough. Specific outreach programmes like the Charityworks scheme are key to actively tackling issues of under representation of ethnic diversity within the charity sector.
There are similarities in the missions of both the Charityworks Taster Programme and Teach A Man To Fish' School Enterprise Challenge. Both programmes seek to develop the skills of disadvantaged young people, skills which will be invaluable for their future careers. It is through providing these equal and inclusive opportunities for all that equality can, and will, eventually be achieved.