This International Youth Day
Did you know that half of the people on our planet are 30 or younger, and this is expected to reach 57% by the end of 2030?
The objective of International Youth Day 2022 is to amplify the message that urgent action is needed across all generations to achieve the Sustainable Development Goals (SDGs).
For young people in particular there is growing urgency to include Climate Change Education, to equip and empower learners with the knowledge, skills, values and attitudes to act for the planet and address the global challenges we face.
Incentivising Social Entrepreneurship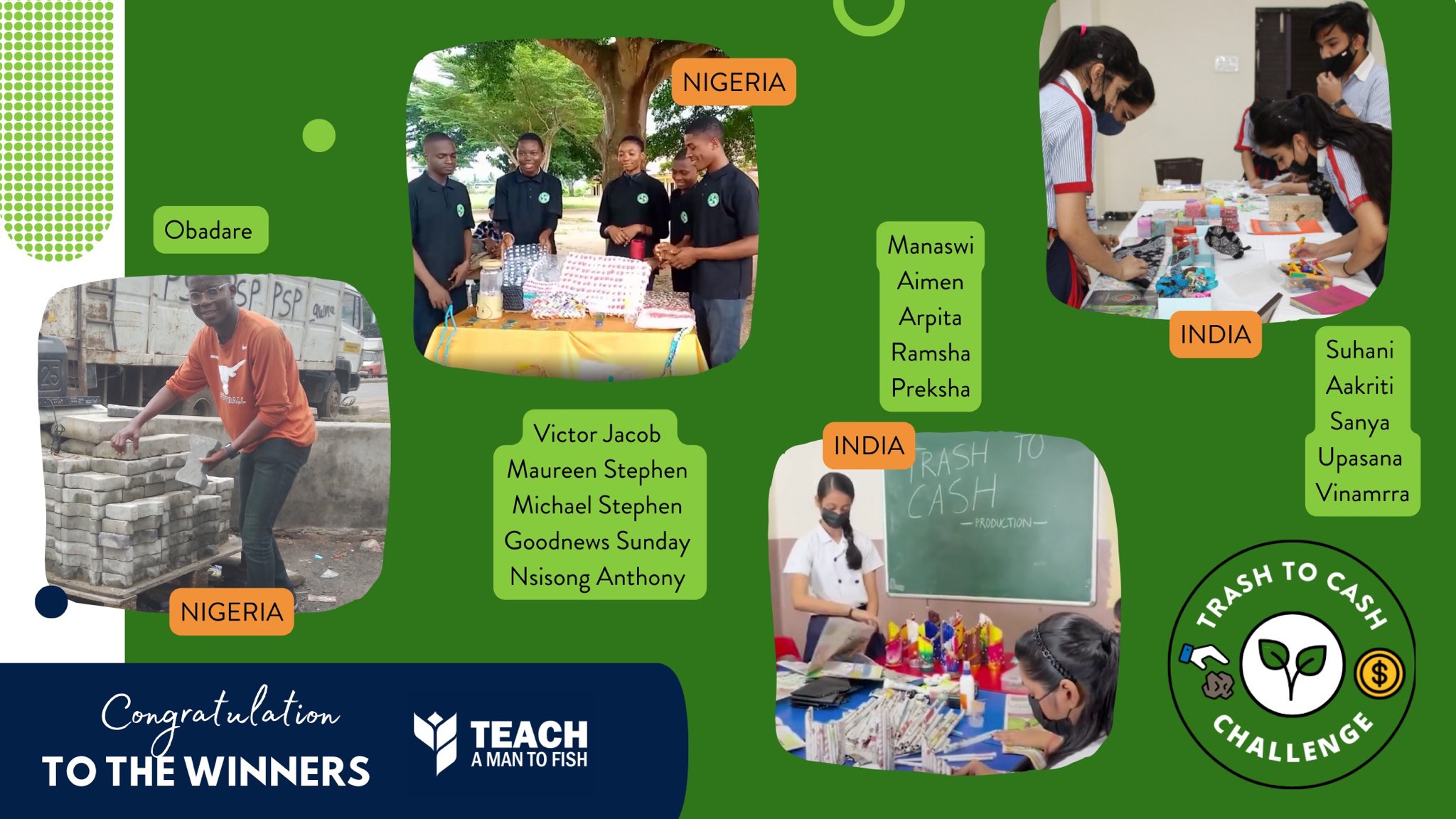 On the occasion of World Environment Day, we announced our new Trash To Cash Challenge with more than a thousand US dollars in prizes! It was open to everyone under 25 and young people had the chance to clean up their communities, build skills and make money.
The challenge was to collect materials that otherwise would go to waste and create a new product with them! Then, they only had one day to sell their product!
Over 300 people took part from all over the world, collecting over 2000 kilos of trash and converting it into a viable product. Collectively these ecopreneurs made a profit of over £3000!
On International Youth Day we want to showcase some of these passionate young people who took part in this challenge.
Repurposing trash into products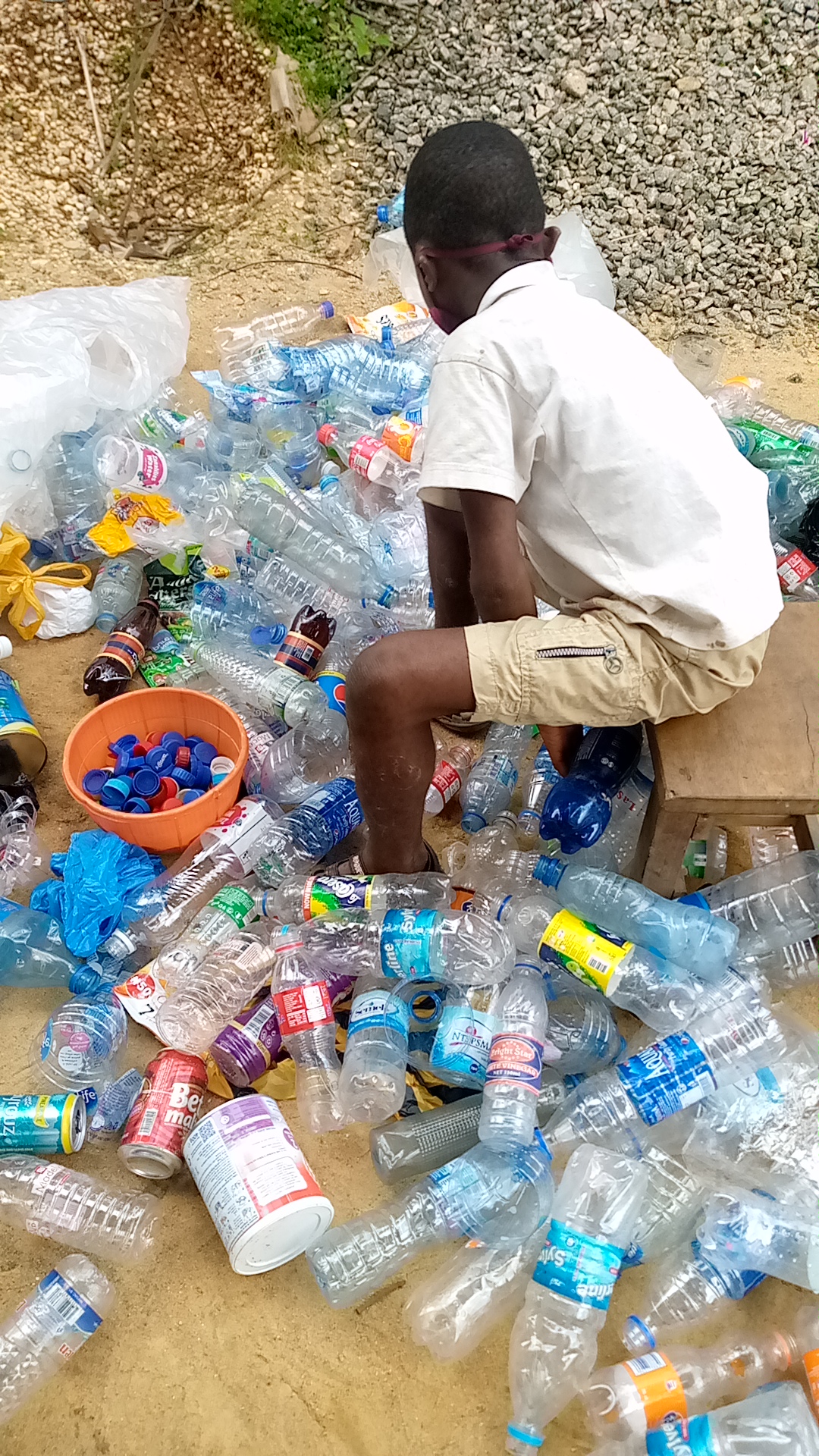 The KereTerra team from Nigeria, a group of 5 young eco-preneurs - Victor Jacob (17), Maureen Stephen (17), Michael Stephen (17), Goodnews Sunday (18), and Nsisong Anthony (17) - rescued an impressive 99.7 kg of trash and won our prize for the most trash converted in the Challenge.
They collected a variety of different polymers and non-biodegradable waste and repurposed them into a range of handy products like bags, key holders, pencil cases and more!
The team expressed that this reaffirmed the idea that youth are the leaders of tomorrow. They said they have "learnt that we are not too young to make a difference in the world". They even intend to spend a portion of their profits on buying school items for local children!
Making recycling an integral part of our lives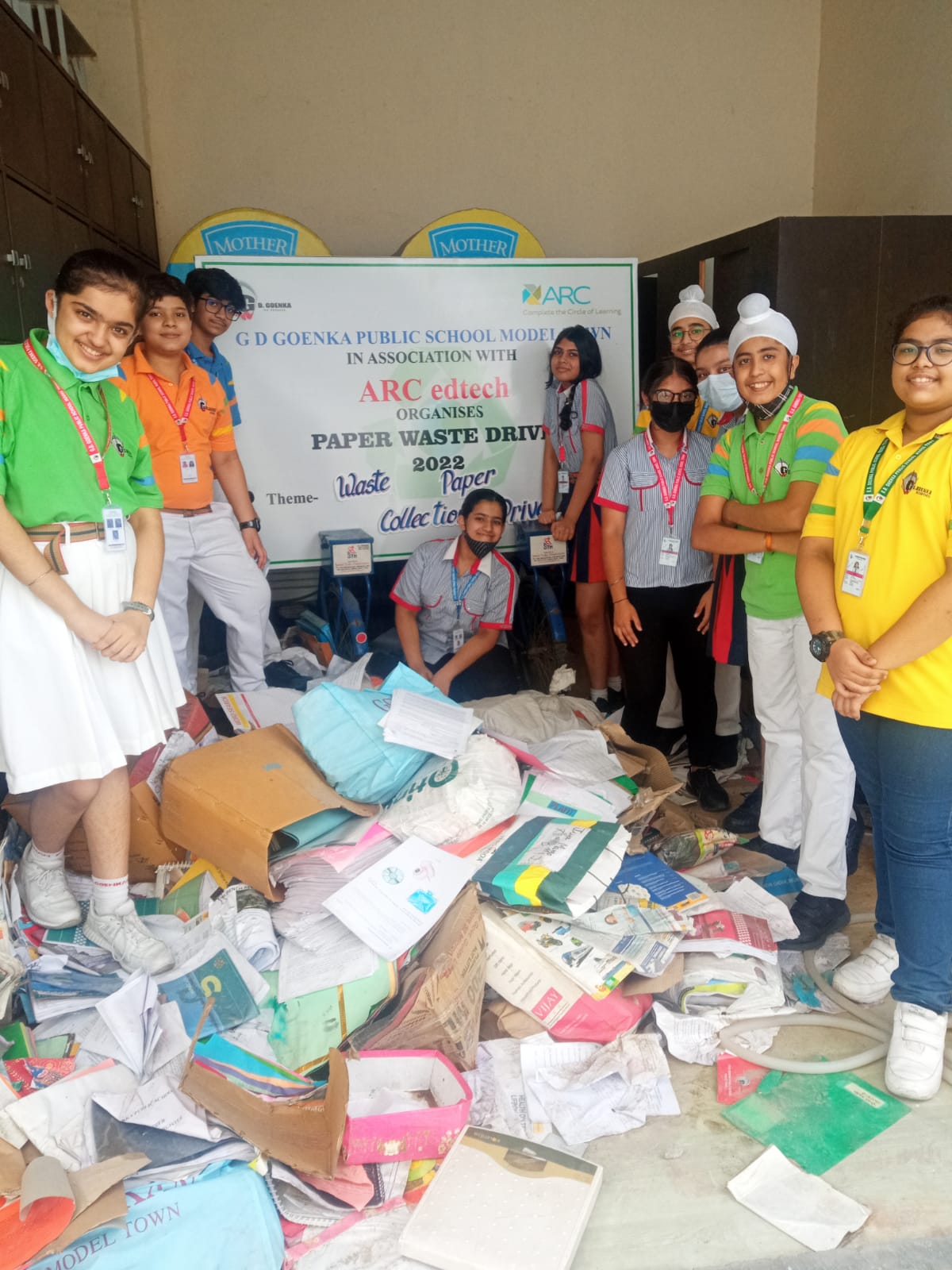 Suhani (16), Aakriti (16), Sanya (16), Upasana (16), and Vinamrr (17) from D Goenka Public School Model Town from India were helped by their teacher Guncha Juneja to make a staggering 900 sales in just one day!
With the Sustainable Development Goals in mind, the team started by collecting waste paper, bottles and clothes and then converted them into beautiful and affordable items like wrapping paper, pencils, planters, and tie dye clothes. The products were then sold at school, alongside an awareness campaign to educate their peers about "the importance and need of recycling and making it an integrated part of our lives".
The team believes that "it is the responsibility of each of us to give back to the environment that has nurtured and brought us up".
In the future they plan to donate their profit to an NGO, as the team believes in "the art of giving". They also plan to organise a community cleanup drive to continue spreading awareness about environmental issues.
Turning waste into bricks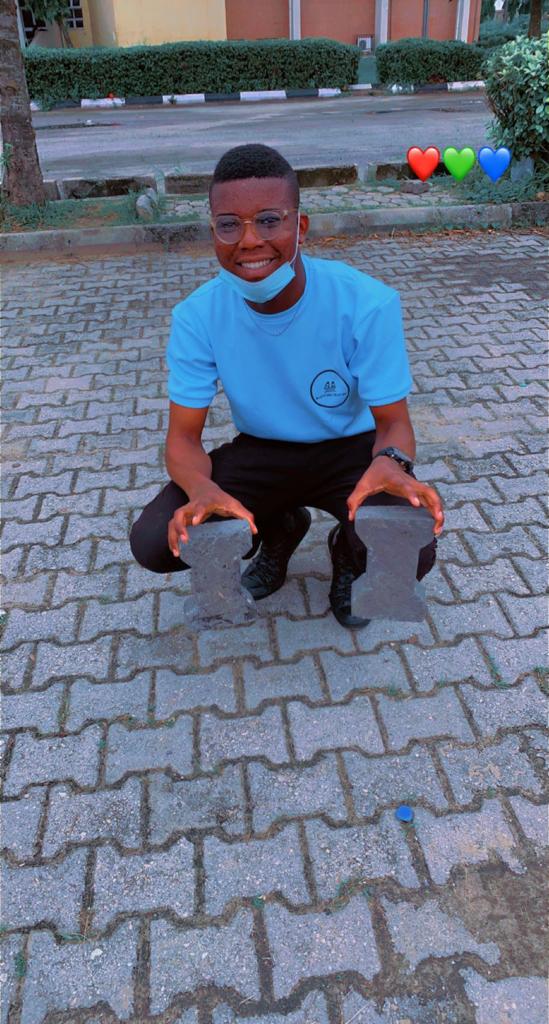 Obadare from Nigeria took part individually and he came up with the clever idea of converting plastic waste into bricks! After gathering a large amount of disposed plastic, he melted and combined it with granite and sand before pouring the mixture into a frame to cool.
On Sales Day, Obadare made an incredible 500 sales! He says: "by taking part in the challenge, I discovered that saving the ecosystem is a collective effort, and nothing called trash is truly a waste".
Obadare has also come up with a creative plan to grow his eco-friendly initiative whilst helping his local community. He plans to set up a system at his university where students can hand in their plastic waste in exchange for food and academic materials from the shops on campus. Obadare will then pay the shops back with the profits from his brick business, collect the donated plastic waste and recycle it into more bricks.