Comedian Matt Lucas to present our appeal for BBC Radio 4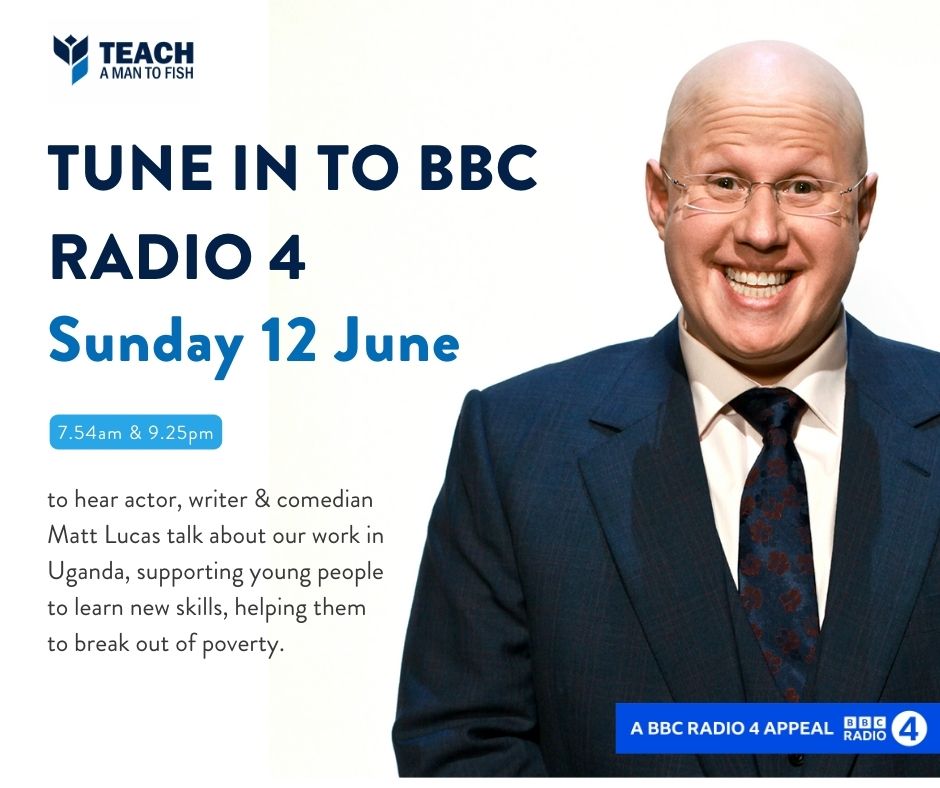 We are excited to announce that comedian Matt Lucas has recorded our BBC Radio 4 Appeal which will air on Sunday 12 June, 7.54am or 9.25pm and Thursday 16 June 3.27pm.

The Radio 4 Appeal is a weekly 3-minute programme highlighting the work of a charity and appealing for donations to support its activities. The appeal aims to provide an opportunity for raising money and awareness for a variety of charities.
Tune in to hear Matt tell the story of Atim, a young girl from Uganda who has learnt to plan and run a business at the age of 15 after taking part in the School Enterprise Challenge. Atim can now support her mother's market stall, the family have enough money for her to stay in school and Atim is working towards her dream of becoming a nurse.

The future for Atim looks bright, but there are many more children in Uganda and throughout the world who don't have these opportunities. £50 could support two Ugandan children, over a school year, to learn business and life skills, giving them a route out of poverty.