School Enterprise Challenge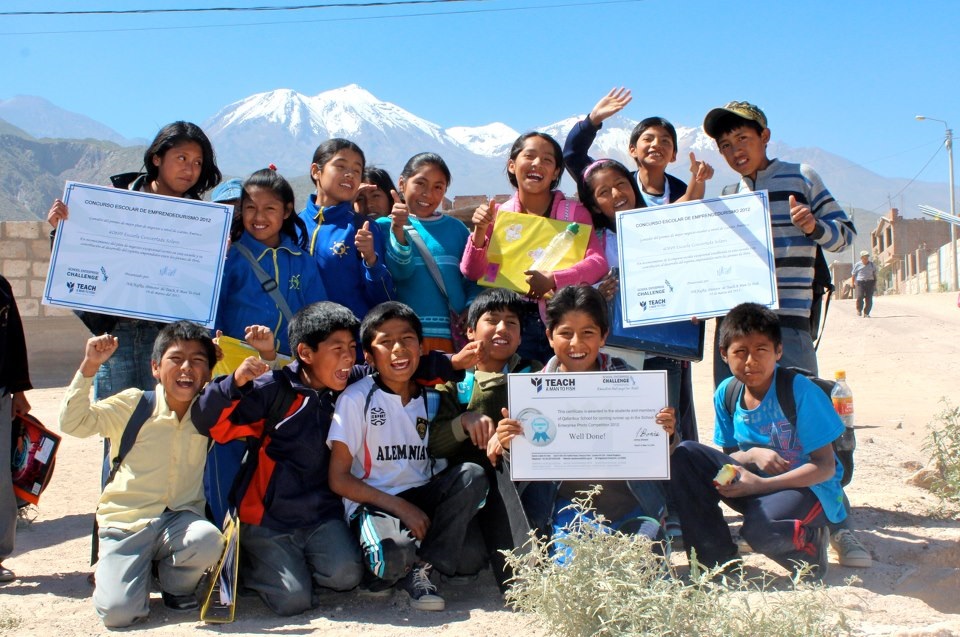 Escuela Concertada Solaris, Peru, 2013
The School Enterprise Challenge is an international awards programme for schools around the world with up to $50,000 in prizes available for the most entrepreneurial schools, teachers and students.
This free programme guides and supports teachers and students to plan and set up real school businesses. Students develop essential skills in business and entrepreneurship in a practical, fun and innovative way. The Challenge also helps schools generate extra income for their school, or a social cause of their choice.
Schools have set up an amazing variety of businesses. In 2015, 2900 schools from more than 100 countries participated in the Challenge and their businesses ranged from fly fishing in Belize, to an inter-schools newspaper in India and a car wash in South Africa.
School Enterprise Challenge Enquiries
If you would like more information about school enterprises - how you can do it yourself, or how you can help others to do it – visit www.schoolenterprisechallenge.org
Email: info@schoolenterprisechallenge.org.uk
Telephone: outside the UK: +44 207 263 2306
Telephone: within the UK: 0207 263 2306
Note: Teach A Man To Fish is not a grant-making foundation and is unable to provide funding for individual schools or students.