Jonson's journey to successful entrepreneurship
Jonson is a young entrepreneur from Guamaica, Honduras, who has used the skills and knowledge learned from participating in the School Enterprise Challenge to forge a successful future for himself.
While attending the Instituto Oficial de Guamaica, he was part of the school business team in 2018 and 2019. The student-led business, "El Nazareno", provided students, teachers and school visitors with a variety of healthy foods that were not on offer in the school cafeteria.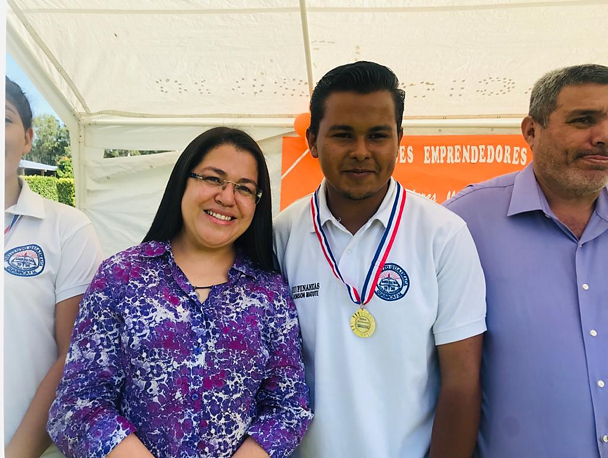 Jonson with a representative of the Honduran Secretary of Education after being awarded as one of his school's outstanding students in 2018.
Using the skills and confidence acquired in the school business
This experience allowed him to help his parents with the family convenience store: he supported them in managing their accounting and in keeping a record of the purchases and sales to calculate their monthly earnings.
In November 2018, after developing his leadership and communications skills, as well as his confidence thanks to the school business, he decided to start his own enterprise. This, with the aim of pursuing his dream of being able to afford a higher education.
He started a business selling imported lotions after using the School Enterprise Challenge guides to conduct market research and realising that there was no competition in his community for such a business. Since then, Jonson has continued his journey as an entrepreneur, and was even able to expand his business during the pandemic.
The journey towards becoming a job creator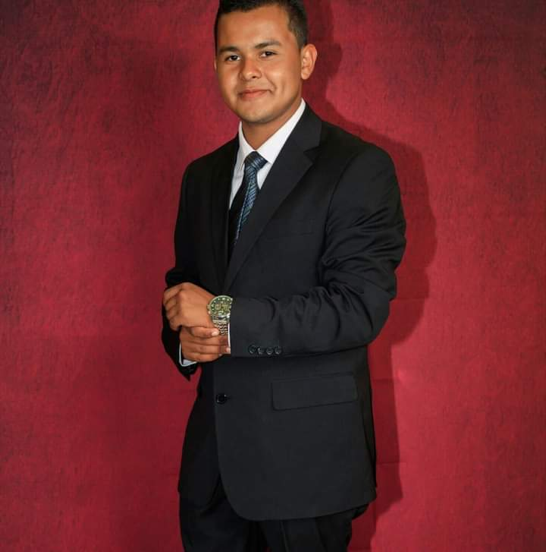 While he was not able to register for university in 2020 due to the disruptions caused by COVID-19, he is saving part of his monthly profits to pay for his tuition fees and living expenses next year. He plans on having a formal business after graduating, and becoming an employer in his community. He said that "Being an entrepreneur is the best thing you can do. You work your own hours and build your own future without depending on an employer. I am currently earning around USD$367 profit every month, when employees my age usually earn between USD$160 and USD$200, so can save for my studies next year."
Jonson believes that taking part in The School Enterprise Challenge gave him a "sample of the real world". Thanks to the knowledge he acquired, Jonson has become a role model to his classmates and community who he encourages to become entrepreneurs, no matter how much start-up capital they have: "We need to become employers and create opportunities, not aim for being employees".

We are inspired by the dedication and hard work of this young entrepreneur, who is taking all the decisive steps he needs to become a successful job creator in his community. We cannot wait to see where this journey will take him!