Anena Dorcus, one of the many Uganda nationals living in Palabek Refugee Settlement has benefitted from taking part in the School Enterprise Challenge.
Due to her persistence and skills, Anena, aged 16, was recognised as one of the exceptional pupils in her school and attributes her good grades, acquired knowledge, success and skills to having participated in the programme.
Putting knowledge into practice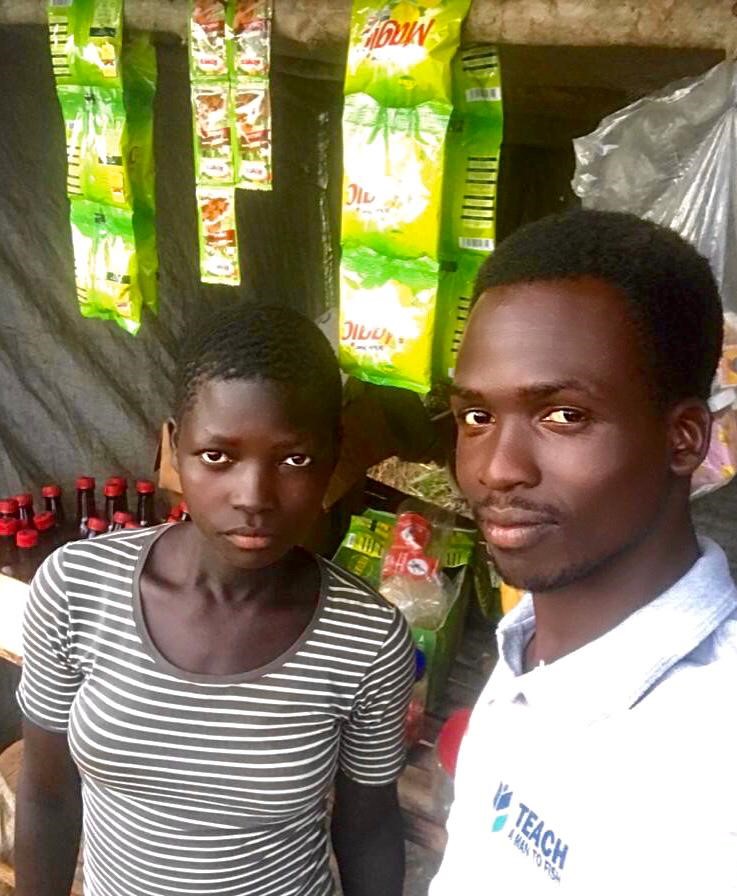 Anena put her business and life skills knowledge into practice by establishing a kiosk business with money given to her from her uncle. Her initial business idea was to start up a petrol (fuel) selling business with the 76,000 UGX (£15). However, after conducting some market research, she soon realised that a kiosk business would be a greater business opportunity.
Anena was able to gather important information from her community, including identifying and analysing market trends, market size, target market, customer needs and buying habits, and identifying her competitors to maintain advantage.
Planning for the future
"My business now generates weekly returns as profits that I have managed to save with one of the local VSLA (Village Savings and Loan Association) groups in the community for future investments."
Anena is keen to construct a permanent structure, expand her business and achieve her dream of becoming a teacher in the future by enrolling in one of the Secondary schools to further her education.
In her own words, Anena explains that determination and patience are key to one's success.